Russia invades Ukraine borders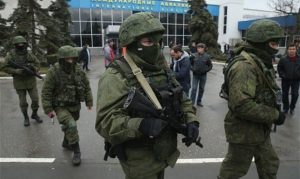 According to Fox News, armed men seized a Ukrainian border checkpoint at a ferry terminal between Russia and Crimea on Feb. 24, 2014.
Apparently, Russians had been surrounding the ferry terminal for days, but had not taken control of Ukraine's border guard station until now.
The troops seized the checkpoint after the guards tried to stop two buses carrying several armed men, and the next ferry brought three truckloads of soldiers across.
"I have not heard too much information on this topic but from what I have heard, it is really sad and scary," said Lily Retford, 9.
Meanwhile, Ukrainian President Viktor Yanukovych has sent a letter to Russian President Vladimir Putin, asking him to use military force in Ukraine.
Ukraine has said that Russian forces controlling the disputed peninsula of Crimea demanded that the crew of two Ukrainian warships must surrender or face capture.
A Russian Navy commander also ordered that all Ukrainian forces in the region must surrender or face assault.
"Hearing about this kind of event is frightening and could cause conflicts in the future," said Jory Gould, 10.
The uncertainty of the situation going forward has spread all over newspapers and television as Russia continued to impose its military presence on Ukraine.
"I think that this event could cause a war to break out which is very dangerous because the United States might get involved," said Astrid Cabello, 10.
Reported threats came hours after Ukraine's new leaders called for Western nations to rally against Russia's invasion of the Crimean peninsula, making a plea for economic and political support as Moscow continued to be defiant.
Ukrainian Prime Minister Arseniy Yatsenyuk insisted that Crimea remains Ukrainian territory despite the presence of thousands of Russian troops who have secured control over the region without suffering any casualties or firing a shot.
About the Contributor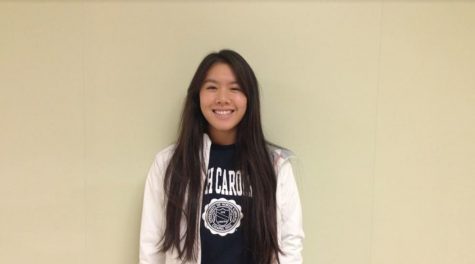 Amy Deng, Managing Editor
Hello! My name is Amy Deng and I am a senior at Sycamore High School. This is my fourth year on staff and I currently hold the position of managing editor...