Volleyball digs deep to overcome injuries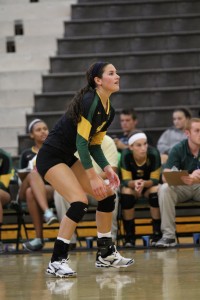 None of the fall sports can say that they had a former Marine run their summer workouts except volleyball.
Only three weeks after semester exams, girls volleyball met after school for an hour and a half to start working on agility, strength, and endurance.  Conditioning continued two days a week up until school let out in May.
That is when the real summer conditioning began.  For two and half hours, three days a week, the girls worked harder than ever before, determined to make this season one that they, and their peers, would never forget.
The desire to do well in the GMC conference and even better in the State tournament is what drove and still drives the girls today, but like everything, obstacles stood in their way.  Unfortunately, these challenges are not easily overcome.
Injuries.  It is any athlete's worst fear and it is what is plaguing the Girls team.  From sprained ankles to shin splints to torn muscles one can see how it is becoming increasingly difficult for the team to cope.
"It seems like we're dropping like flies.  It definitely makes playing and practicing harder when half the team needs to sit out and ice to prevent further injury," said Elizabeth Gibson, 11.
Although these injuries are hindrances to the team, they will not stop them from pursuing their goal.  Seniors Kara Marth, Laura Cole, Julia Cole, and Julia Henkel, stay positive and keep their team focused on what they set out to do since February.
"We all have something that's hurting us, but the thing is we all love this sport enough to play through any pain.  It'd have to take a multiple broken bones to get any of us to stop playing.  But even then, I'm sure we'd still be trying to pass the ball, despite the fact that we were in a full body cast," said Courtney Cron, 11.
The girls remain dedicated and after a successful Senior Night, the team is excited for the postseason tournament: a competition for teams to claim their title as 'State Champions.'
The Varsity girls are striving to achieve a goal that in previous years has been a dream, but the girls' hard work and relentless effort has, unfortunately, come at a high price.
"We do sacrifice so much time and our health sometimes for this game, but when you're doing it for something you love, it's not really a sacrifice.  I think any of the girls would agree with me," said Henkel.
For more info on the volleyball, click here.
About the Contributor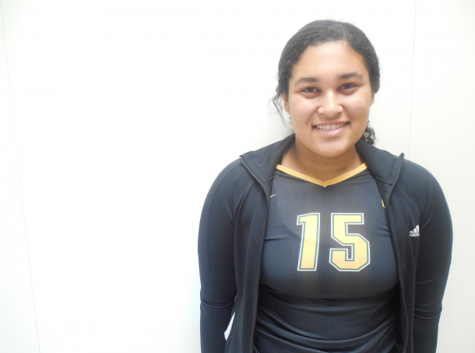 Taylor Evans, Staff Writer
My name is Taylor Evans and I am a senior this year. Four years later, I once again find myself on the amazing staff of The Leaf as an associate editor...