1.      What kinds of things do you do at the Ohio Junior Classical League (OJCL) convention?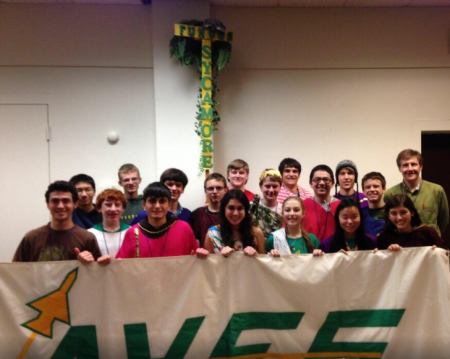 At Latin Convention we complete and view projects, do tests on Roman life, culture, and Latin, and get to meet a bunch of nerdy kids like ourselves.
2.      How many people were there, and where were they from?
There were around a thousand people there, and they came from schools all around Ohio.
Story continues below advertisement
3.      How many years have you gone?
This was my fourth year. I've been going since seventh grade. One year I had to come halfway through because I had a MathCounts competition on the same weekend.
4.      Did you win any awards?
Our school won a superior for our banner, and I personally won eighth place for a game I created. Last year I won first for my game.
5.      Did any of your friends go?
Yes, I went with a lot of friends whom I've met through both my Latin class and people in both higher and lower Latin classes.
6.      Over the years have you made friends with people from other schools?
There are so many interesting people there that it's rare for me to talk a lot to the same people each year. Because of the amount of time we spend with our delegations, I've become very close with my friends from SHS who go.
7.      Do you intend to continue going?
I want to, and hopefully I will for the rest of high school.