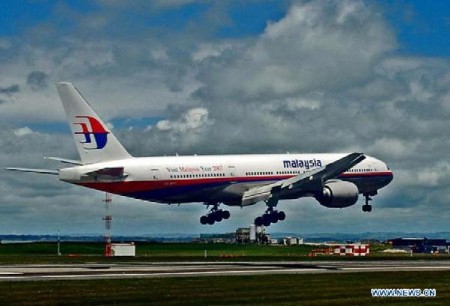 On Saturday, March 8, a Malaysia Airlines plane crashed into the South Asian waters. Authorities question travel agents at a beach resort in Thailand about two men who boarded the vanished plane with stolen passports.
Nearly six days after the Boeing 777 with 239 people on board disappeared en route from Kuala Lumpur to Beijing, no debris has been seen in the ocean.
"It is terrible to hear about the crash, because it lost the lives of many people," said Astrid Cabello, 10.
According to Yahoo News, five passengers who checked in for Flight MH370 didn't board the plane, and their luggage was removed from it.
Story continues below advertisement
Two of the passengers were traveling on passports stolen in Thailand and had onward tickets to Europe, but it is not known whether the two men had anything to do with the plane's disappearance.
"There are too many hidden facts to know the real cause of the crash so we just have to wait and see," said Priscilla Wu, 10.
The stolen passports, one belonging to Christian Kozel of Austria and the other to Luigi Maraldi of Italy, were entered into Interpol's database after they were taken in Thailand.
Speculators are unsure of what was the cause of the plane's disappearance; some say that it could be a terrorist attack.
"I think that the crash might have been a terrorist attack because it is suspicious how there was two people aboard with stolen passports," said Cabello, 10.
Possible causes of the apparent crash include an explosion, catastrophic engine failure, terrorist attack, pilot error, or even suicide.