Stepping out in spring
The club will meet for their March meeting. They will celebrate:
First day of Spring
St. Patrick's Day
Spring Break
"This is a fun meeting since everyone is excited for break and warm weather. We made sure people will come by having it earlier because of students going on vacation," said Katie Touvelle, 12, president of Stepping Out Board.
Their meeting will be Mar. 20, 2:30-3:30 p.m. They will:
"I am hoping we will be able to make bird feeders with pine cones, so it could be interesting," said Miss Lindsay Schroeder, Stepping Out Club advisor.
The meeting is sticking to their regular schedule of members bringing food, talking with a small activity. They make the meeting fun and relaxing versus having a strict schedule of activities to do in just one hour.
"Over the course of the year I have made friends during the meetings which makes it more enjoyable," said Sammy Chacksfield, 9.
"I always look forward to meetings because I get to meet new people and see friends I normally don't see during the school day," said Hannah Abramson, 12.
About the Contributor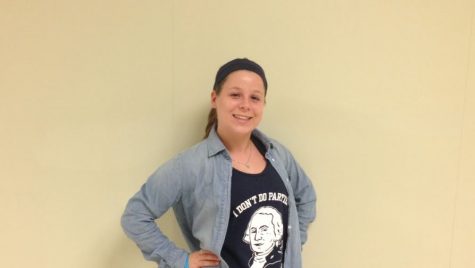 Lauren Kurtzer, Creative Projects Director
Hi! My name is Lauren Kurtzer and I am a senior here at SHS; thus making it my fourth year in convergence journalism. Looking back on everything I learned...