Boys baseball prepares for season
The high school baseball season is well underway and the teams are now finalizing their rosters.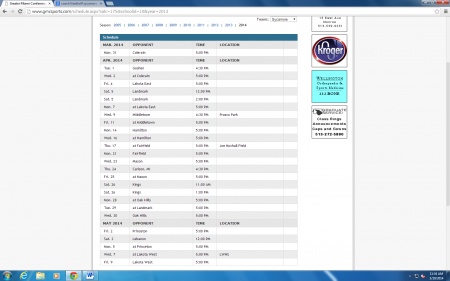 After much anticipation and anxiety, players can now take a big sigh of relief. Two straight weeks of tryouts left players wondering if they were going to make the cut.
"I knew I was going to give my best, it was just a matter or not if the coaches thought the same way," said Ryan McCann, 11.
The official beginning of the season does not start until Mar. 31. The Varsity and JV teams will both play against Colerain.
All three teams, Varsity, JV, and freshmen will play four pre-season games. The games will be held on Mar. 21, 22, 24, and 25.
The JV coach said these games were mostly practice to find out who played what position the best.
"The plan is for the pitchers to go three innings or 60 pitches," said Coach Rob Friedhoff, JV head coach.
The team is scheduled to play 26 games. In the past, as many as ten games have been either cancelled or postponed to a later date.
All three teams will try  to win the GMC. After a brutally disappointing 2013 varsity season, they look to rebound with first year assistant coach Josh Mason.
"I am looking forward to an exciting yea. I am really pumped to see what Coach Mason has in store for us," said Brady Ridener, 12.