SHS graduate utilizes social media, makes history

Ravi Sheth, '11 decided not to run in the Rice University Student Association (SA) 2014 election. But after witnessing significant corruption in the first SA election, Sheth felt a responsibility to act.
In the original election, alumni were able to vote, a candidate was left off the ballot, meetings were not adequately open, and there may have been collusion between the SA Executive Committee and the Election Committee.
After a six-hour court hearing, it was ruled that the election results would be overturned.
"So after all of this, I decided to run. I got together a couple of friends and we put together a campaign. By 8:30 that night we put together a pretty coherent website and campaign," said Sheth.
Since Sheth did not run on the original ballot, the only way he could receive votes is if students wrote in his name explicitly. As a result, he would need an unprecedented amount of publicity to win the election. The solution: Facebook.
"Within 24 hours we had 500 likes on Facebook, which was three times what anyone else had. Hundreds of people were changing their profile pictures on Facebook to the campaign logo. I got the joke candidate, who is one of my friends, to publicly endorse me for write-in," said Sheth.
"It was interesting because Facebook played a pretty big role. They would go to Facebook then they would go to my website. Then they read quickly and closed it. They didn't actually look at the website for very long."
With these tactics, Sheth attained a shocking level of success.
"In the end I had something like 60 percent of the vote as first preference, with 1636 votes cast, which is likely the largest number of votes that have been cast at a Student Association election at Rice ever," said Sheth.
Moving forward, Sheth plans to entirely restructure how the Student Association works, its relevance to students, and its influence with the university administration. His story is just one of many examples of active, empowered SHS graduates.
But with most SHS students on social media accounts, why wait until after graduation to make a change?
"You should just be unconventional with everything you want to do. Everything I've done, I haven't had a plan. Just work hard and take advantage of opportunities as you see them. It's a lot more fun and exciting," said Sheth.
About the Contributor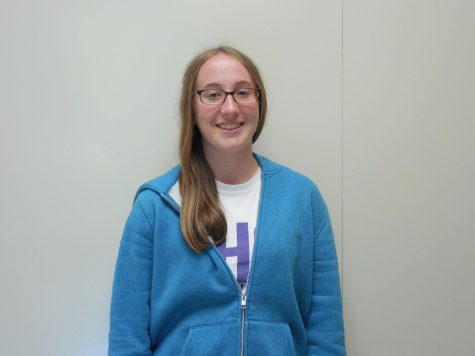 Lila Englander, Assignment Editor
I am currently a senior. This year I serve as an assignment editor. I love writing about people or groups with fascinating stories who often fly under...