5 most singable musical movies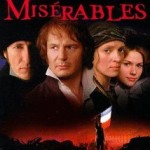 Musicals that have been adapted into movies are my favorite type of movies. It is almost like going tom a Broadway show, but it's cheaper, and the setting and plots feel more complete.
These are some of the very best musical movies (in my opinion) that capture the audience's attention, hearts, and voices, not including Disney movies.
5. "Sound of Music"
This one is a classic, and should definitely be watched more than once. It stars the incredible Julie Andrews, who plays Maria, a nun who becomes a governess, which is a 1930's word for babysitter, housemaid, and tutor.
She cares for seven children and teaches them about the art of music while their father socializes with rich European women to get over the death of his wife. The family becomes stronger as the sing, dance in the rain, and hide from Nazis.
4. "Annie"
Another classic, Annie is the adorable story of an orphan with a huge personality and equally huge hair. There are several versions of this movie, but the best one is the 1982 one with Aileen Quinn.
It features classic songs like "Tomorrow" and "Maybe." Annie is adopted by a millionaire she calls "Daddy Warbucks," who originally adopted Annie for money, but he quickly grows to love her, as you will too.
3. "Rent"
This movie is a lot newer than the other two, but equally memorable. The content is a little more mature, with topics like STDs, poverty, and lesbian relationships. However, it is a good combination of funny and serious.
A well-known song from Rent is "Seasons of Love," which reminds us of how important love is to human culture. Although the movie is great, I highly recommend the version that can be found on YouTube with Vanessa Hudgens and Aaron Tveit.
2. "Phantom of the Opera" This is the amazing story of a homicidal stalker, who is also a musical genius, obsessed with a woman half of his age. However, we soon discover that the woman, Christine is a bit of a drama queen, who breaks the poor Phantom's heart.
The music, composed by Andrew Lloyd Webber, is absolutely incredible and unique, and the plot is captivating as well as absolutely heartbreaking. If you're ever in need of a good lullaby, take a listen to "Music of the Night."
1. "Les Misérables" If you know me at all, you knew this was coming. The newest version, with Anne Hathaway and Hugh Jackman is the best, no matter what anyone tells you about Russell Crowe. The story, in a nutshell, is about a man who steals a loaf of bread, and then everyone dies.
Although it is a sad movie, it has incredible music, and the singing is done live, so it has a unique sound. The afore mentioned Aaron Tveit is also in the movie, and he is incredibly attractive, as well as most of the actors. It is pleasant to hear and watch.
X-X-X
Emily Tyler
About the Contributor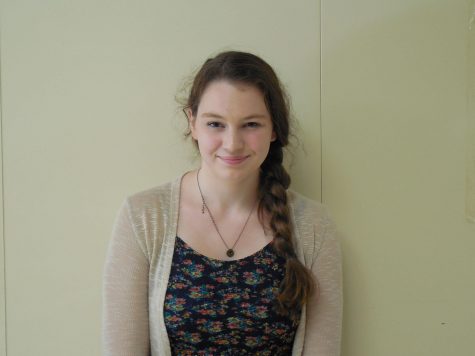 Emily Tyler, Staff Writer
I am a sophomore. This is my second year on the incredible staff of The Leaf, and I can't imagine being anywhere else. Aside from journalism, my hobbies...