Destructive typhoon Fitow hits China
A tropical cyclone moving over 94 mph landed in China on the morning of Oct. 7. The Xinhua News Agency reported that over 1,700 houses and almost 116,000 acres of crop land were destroyed.
At least five people have died and several others are still reported to be missing. According to Xinhua, many bullet trains, flights, and buses were canceled in this region.
"Typhoons are becoming more destructive due to climate change," said Zhang Zhihua, an official with the National Marine Environmental Forecasting Center, to Xinhua.
Typhoon Fitow is the 23rd typhoon to hit China in 2013.
"I have never been in China when a typhoon has hit, but since I am going back to visit next year, it is scary to think about how they are so much more common now," said Megan Jiang, 11.
Over 4.5 million people were impacted and thousands have been evacuated and displaced because of the storm.
"We must not leave anybody in danger," said Li Qiang, governor of Zhejiang, in a statement.
Typhoon Fitow hit only two weeks after 25 people in the southern regions of China were killed by Typhoon Usagi.
About the Contributor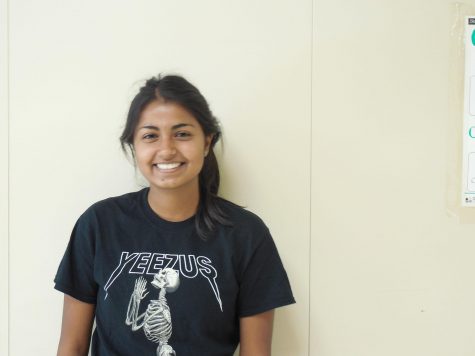 Atiya Dosani, Print Editor-In-Chief
I am a senior and this is my fourth and final year on staff of The Leaf! In the past, I have been a news chief and business manager, and I am now print...