Tennis swings into offseason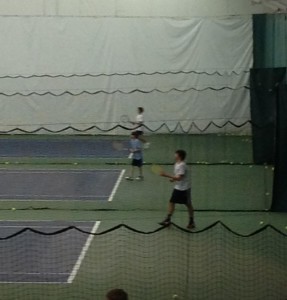 After a heartbreaking loss at Mason High School in the State team tournament for the girls, focus now turns to the boys, as the beginning of the 2014 season is less than five months away.
During the offseason, multiple programs and activities will take place to help keep players in shape and in "the zone" before the boys start up in the spring.
"It's great that we come back early and start training for the season. If we can work hard now, it will pay off in the long run," said Nakul Narendran, 11.
To help maintain physical stability, the boys will begin to work out before school in the Gregory Center each Tuesday and Thursday. These conditioning sessions will help the team become quicker on their feet, and more aware on the court.
"Morning conditioning is always rough because we start so early at 6:00 a.m. It proves that we are the hardest working team in the state," said Alex Taylor, 10.
Gold Club is another activity where the boys send weekly emails to Head Coach, Michael Teets, to keep him updated with their tennis playing activities.
"Gold Club can really help you establish a relationship with the coach. If he can get to know you and your game well, then he will consider you for a spot on the team when tryouts roll along," said Mustafa Ahmad, 12.
The first official time to "meet the team" and get a fresh start to the off season will occur on Friday, Oct. 11.
About the Contributor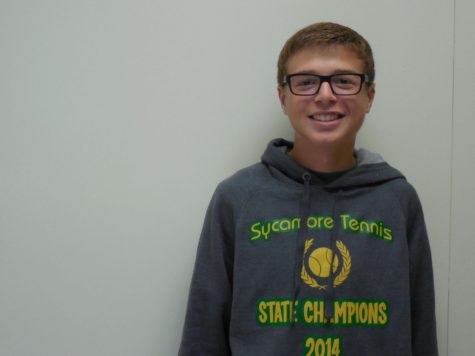 Alex Wittenbaum, Sports Chief
I am a senior on the Leaf Staff and I hold the title of sports chief. I manage the Sports Center section on shsleaf.org and help design and write for the...