Swimmers dive into States after Districts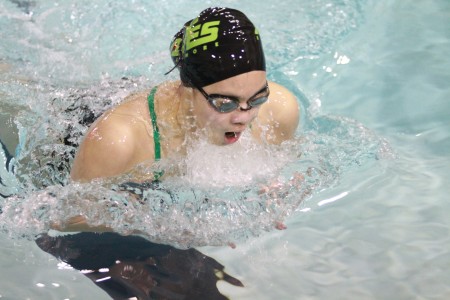 The boys and girls swim teams had a combined total of 25 swimmers who qualified for the District meet. Districts were held at Miami University on Feb. 14 for the boys and the following day for the girls.
"Districts was really competitive, it created a really good atmosphere and provided a lot of opportunities for us to race," said Isabelle Jimenez, 9.
The top 24 swimmers in each event qualify for the State meet. The qualifiers from Sycamore are as follows:
Cara Norris, 11,, in the 200 Free and the 100 Fly
Mark Hancher, 11, in the 100 Free and the 100 Fly
Girls 200 Free Relay
Girls 400 Free Relay
Boys 200 Medley Relay
Boys 400 Free Relay
The team will be leaving for the State meet, which is held in Canton Ohio, on Thursday, Feb. 20 and will compete on Friday Feb. 21 for the preliminary session. The Finals session will commence the following day.
"I am so excited for States, I hope that we will do really well as a team and swim really fast" said Priscilla Wu, 10.
With the state meet being the largest meet of the high school season the team must bring their best to make it back to finals. You must place top 16 in prelims at States to make it back to finals.
"I definitely think that our relays have the ability to make it back to finals and I just hope that we do," said Wu.
You can find the results from Districts and the State meet, after it is completed, here.
About the Contributor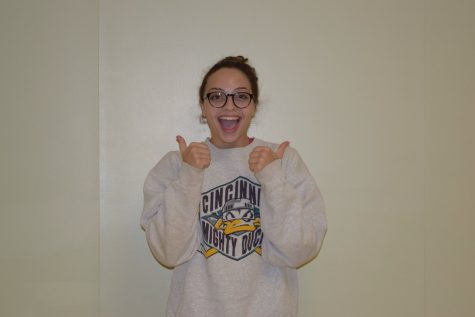 Hannah May, Executive Editor-in-Chief
Ordinarily, when meeting a new person I extend my hand for a politely firm handshake and introduce myself with the following "Hello, I'm Hannah May,...