Swim team competes at Ohio High School state meet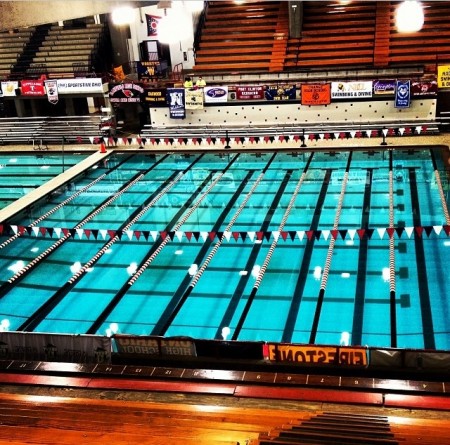 Both the boys and girls who qualified for the state meet competed on Feb. 21 and Feb. 22 at Canton McKinley high school.
"The atmosphere was amazing, everyone was so excited and there were so many people there," said Annie Moreno, 10.
SHS's state team consisted of the following swimmers:
Mark Hancher, 11
Cara Norris, 11
Isaac Goldstein, 11
Annie Moreno, 10
Rick Nui, 11
Hannah May, 9
Max Cappell, 12
Mary Fry, 10
Ben Hammer, 12
Lilly Retford, 9
Ben Thiss, 11
Priscilla Wu, 10
Jiho Choi, 9
Elizabeth Walden, 10
The team had two boys and two girls relays, with Norris competing individually in the 200 free and the 100 fly. Hancher competed individually in the 100 fly and the 100 free.
Norris finished sixth in the 200 free with a time of 1:49.17 and second in the 100 fly, touching the wall at a  .55.14. Hancher ended up sixth in the fly with a final time of a 50.63 and twelfth in the free at 46.73.
The girls 200 free relay was the only relay to make it back to finals. They received eighth place. The relay consisted of Fry, Wu, Norris and Walden.
"It was really cool getting to stand on the podium and was a great experience," said Wu.
Although the high school season has finally concluded, many of the swimmers will continue to train with their clubs teams throughout the year. For results from the state meet click here.
"I'm really sad that the season is over, I really never wanted the high school season to end because it was an awesome experience for me," said Choi.
About the Contributor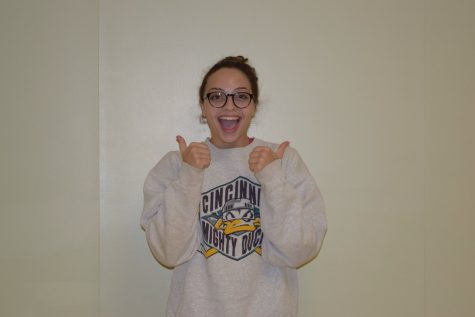 Hannah May, Executive Editor-in-Chief
Ordinarily, when meeting a new person I extend my hand for a politely firm handshake and introduce myself with the following "Hello, I'm Hannah May,...