Swimmers conditioning during the off season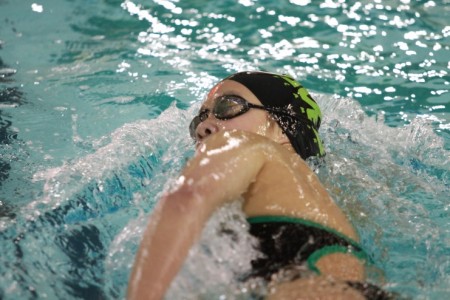 The swimming season ended, but that does not always mean swimmers stop training. In between the winter and spring/summer season, it is very common for swimmers to train on their own.
"I condition to stay in shape. I swim for the Blue Ash YMCA; I think running is a really good way to spend my time instead of doing nothing at all," said Mary Fry, 10.
Swimmers benefit in many ways from working out while they are not swimming. It keeps them in good shape, allows them to work out muscles they do not usually use in swimming and prepares them as much as possible, for the upcoming season.
"I think that doing some kind of exercise during the off season is a really good idea because then you won't get out of shape, that way you are ready to go for the season when it starts," said Jory Gould, 10.
There are multiple ways that swimmers can get exercise on their own:
Running
Biking
Lifting weights
Swimming (at a local pool)
"I go running a couple of times a week because it is a great way to stay fit and you can do it on your own, even just around your neighborhood," said Gould.
The reason that swimmers choose to work out during the off season is so that come the first practice of the season, they are not completely out of shape. This way the time in which they have to rebuild muscle from weeks of rest, is limited.
However, when swimmers return to the water it does take time to get their bodies used to the amount of work and the intensity, for example they will not start training where they left off at the end of the previous season.
In order to get to where they were, coaches will use a technique of gradually building up the amount of yardage done in a practice as well as the intensity, until it is where they need to be.
To help the swimmers improve, weight training and "dry land" workouts are also introduced into the practice schedule early on in the season.
Even though swimmers will still have to rebuild, working out in the off season is a great way to stay fit and prepare you, as much as possible, for the upcoming season.
About the Contributor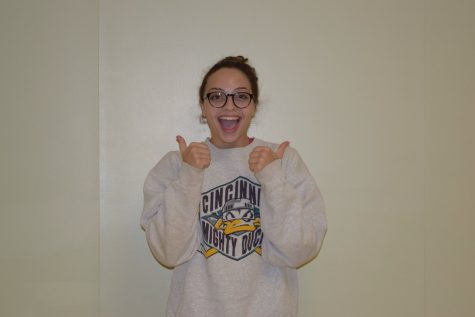 Hannah May, Executive Editor-in-Chief
Ordinarily, when meeting a new person I extend my hand for a politely firm handshake and introduce myself with the following "Hello, I'm Hannah May,...