Students prepare for trip to Europe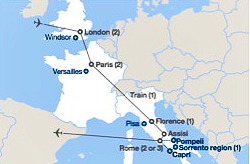 The term "advanced placement" is often associated with copious amounts of homework, note taking, and the dreaded FRQ's and DBQ's. Sophomore year is when people frequently begin taking their first AP classes. The AP class that a majority of sophomores take is AP European History (AP Euro).
Adjusting to the larger workload and faster pace of AP classes can be difficult. However, many students find consolation in a trip to Europe over spring break. This year, 76 students and 13 adults will be going on the trip. Below is the trip itinerary:
Day 1: Overnight flight to London
Day 2: London-Travelers will meet their tour director at the airport. They will take a walking tour of London and see:
The Strand
Trafalgar Square
Leicester Square
Covent Garden
Day 3: London-Travelers will take a guided tour of London with and expert local guide and see:
Big Ben and the Houses of Parliament
Piccadilly Circus
St. Paul's Cathedral
Westminster Abbey
Changing of the Guard at Buckingham Palace, if scheduled
Day 4: Travel from London to Paris by Eurostar train
Day 5: Paris-Travellers will take a guided tour of Paris with an expert local guide and see:
Place de la Concorde
Champs-Élysées
Arc de Triomphe
Les Invalides
Eiffel Tower
Day 6: Paris-Travellers will visit the Louvre and take a walking tour of Paris with the tour director to see the Latin Quarter. They will then visit the Notre Dame Cathedral and take a night train to Florence.
Day 7: Florence-Travellers will arrive in Florence and take a guided tour with an expert local guide and see:
Piazza della Signoria
Ponte Vecchio
Chiesa di Santa Croce
Gates of Paradise
Visit the Duomo, see a leather-making demonstration
Day 8: Travellers will travel to Assisi to visit the Basilica of St. Francis and continue on to Rome
Day 9: Rome-Travellers will take a guided tour of Vatican City and visit the Sistine Chapel, visit St. Peter's Basilica, and take a guided tour of Rome and visit the Roman Forum and the Colosseum. They will then take a self-guided walking tour of Rome and see:
Trevi Fountain
Pantheon
Piazza Navona
Spanish Steps
Day 10: Depart for home
About the Contributor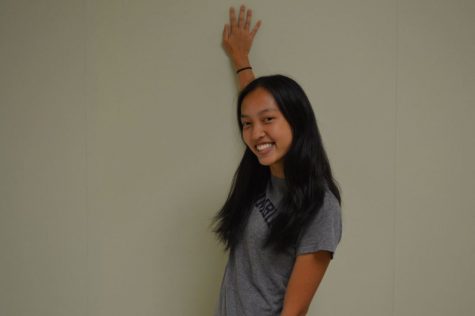 Anna Zhou, Executive Managing Editor
Hi! My name is Anna Zhou and I am a senior at Sycamore High School. As a part of The Leaf, our national award-winning publication, I am serving as the...