Artists excel in regional competition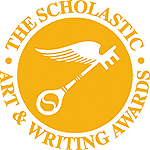 The Scholastics Art and Writing Competition is a prestigious, non-profit competition that aims to bring the artistic and literary talent of junior high and high school students to a national audience. Scholastics alumni include Andy Warhol, Phillip Pearlstein, and writers Sylvia Plath and Truman Capote.
This year, Scholastics celebrated its 91st birthday. Maurice R. Robinson founded the competition in 1923 to give honor to students that display superior talent, to stimulate teachers to emphasize the arts of communication, and to develop an appreciation of fine writing.
The achievements of artists at SHS are also worth celebrating. Artists from grades nine through twelve won an unprecedented 85 gold keys, 34 silver keys, and 30 honorable mentions.
"I won a gold key for a sculpture that I made two summers ago. It was actually a funny process considering I made the piece purely for fun and not for a school assignment. This was the first award I've ever gotten and I am proud to say it was for scholastic art awards," said Elizabeth Swofford, 12.
Perhaps the most prestigious award in the Scholastics competition is the American Visions & Voices Award.
In each regional competition, five American Visions & Voices Nominees are selected as "best in show." Out of those five, one is selected to be the regional American Vision & Voices winner and automatically receives a national gold medal. Judges on the national level then select five American Visions & Voices Nominees from across the country to receive the American Visions & Voices Medal.
SHS is the home of three American Visions & Voices Nominees in this region: Hope Wang, 12, Gabriela Godinez, 12, and Laurel Taylor, 11.
"I'm really happy to have received the American Visions Nominee for the second year. There's a sense of validation that I'm continually making work that is progressing," said Wang.
As soon as regional gold key winners are determined, they are sent to New York to be judged for national medals. Out of the 190,000 works of art entered in the competition across the country, less than one percent wins national awards.
"Winning the awards is exciting and I loved seeing my work at the show. It doesn't change my opinion of my work; it's just nice to know someone else appreciates what I love to do," said Jennifer Hill, 12.
The winners of national awards will be announced on Mar. 17.
About the Contributor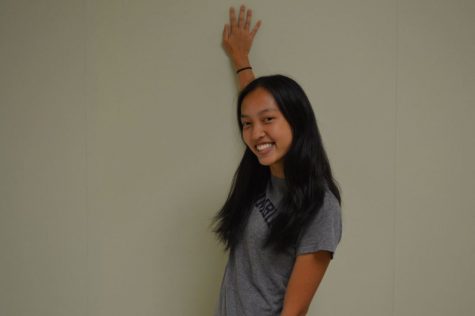 Anna Zhou, Executive Managing Editor
Hi! My name is Anna Zhou and I am a senior at Sycamore High School. As a part of The Leaf, our national award-winning publication, I am serving as the...