Ice cream glows golden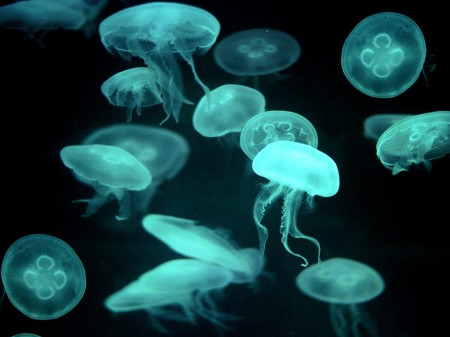 Nowadays seeing glow-in-the-dark objects is no surprise. From things like glow-in-the-dark nail polish, to lipstick, stickers, bracelets and paint. But have you ever seen glow-in-the-dark ice cream?
British entrepreneur, Charlie Francis invented an ice cream that actually glows in the dark. Its main ingredient is jellyfish protein, which make the ice cream brighter and more luminous with each lick.
"Eating glow-in-the-dark ice cream would be cool because then I could eat it in my room and wouldn't have to turn on the light," said Martin Gonzalez, 10.
Once the protein extracted from jellyfish reacts with the warm temperature of a tongue, the pH level of the tongue increases to a higher level, causing the ice cream to glow.
According to the Los Angeles Times, Francis came up with the idea after reading a study on jellyfish. He worked with a scientist from China to chemically recreate the jellyfish protein in synthetic form.
Jellyfish protein is expensive so one scoop of glow in the dark ice cream sells for 140 pounds or $225.
"My first thought would be that's sick but my second thought would be is that even possible," said Kevin Berghoff, 9.
Those concerned about eating part of a sea creature known for its toxic sting will be relieved to know that jellyfish protein is safe to eat.
"I wouldn't want to eat it though it sounds cool. I don't trust that it would be safe. I wouldn't want to wake up and see my face glowing in the dark," said Caroline Veraldo, 9.
Francis said he plans to make more unconventional ice-cream flavors in the future, including invisible ice cream and the hottest ice cream in the world.
For more information click here.
About the Contributor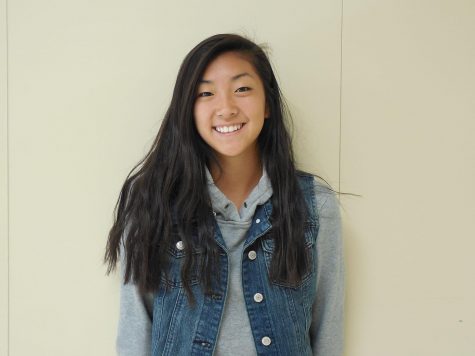 Beverly Liu, Staff Writer
I'm a sophomore at SHS. This is my second year taking journalism. Zayn Malik, Beyonce and Dylan O'Brien are the most beautiful people I know. In my...