Hat Attack
It's nearing the end of January and what a chilly month is has been! With February just
around the corner there is no telling what the weather will bring. So just in case the temperatures
drop even more, follow these tips on what hat you should wear in order to keep those ears
   Which hat belongs on your head? Well there are three that can say a lot about your
personality and work in various ways.
The Beanie– first off, beanies are one of those hats that only a few people can pull off.
Granted, anyone can try! But only true beanie-wearers can rock it fully. The beanie will keep
your head warm, however, it won't do as much for your ears and foreheads as other hats
will. A beanie-wearer is definitely a fashionista, someone who knows their style and doesn't
care who sees it!
The Trapper Hat– the name of this hat is rather self-explanatory. It performs it's job without
flaw and with keep you warm at all times. The trapper hat "traps" in the warmth, providing you
head with long-lasting heat. A trapper-hat gal, given the style of the hat and the colors/patterns,
can be a fashionista too. Again, it takes a certain person to pull a trapper hat off, mostly
because you don't see them as often as other hats.
The Go-to– Being the most common-worn hat, the normal hat of the winter will keep you
warm, and while still giving you a fashionable, wintry look. These hats are the most frequently
seen because of their simple structure, and loyalty in providing warmth and comfort throughout
the winter season.
   Whether you're a beanie-wearer, trapper hatter, or go-to hat gal the choice is yours! It is
important to know how effective each one is and how it can effect your style. Stay warm, stay
And remember: "It's a new era in fashion – there are no rules. It's all about the individual
and personal style, wearing high-end, low-end, classic labels, and up-and-coming
designers all together."— Alexander McQueen!
Sycamore Style Guide signing off…
Yours Truly,
Z&O
About the Writer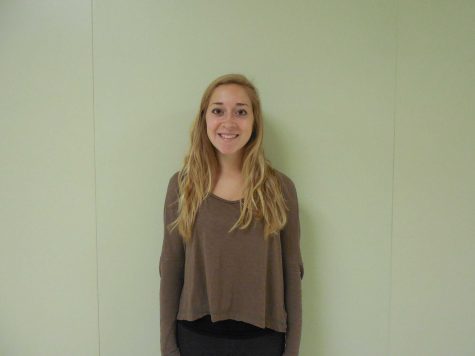 Orion Schlosser, Leaflet Editor-in-Chief
Hello, my name is Orion Schlosser and I am one of the Editor-in-Chief's of our online magazine, The Leaflet. I am accompanied by my sister, Zoe Schlosser...