Goats faint to fame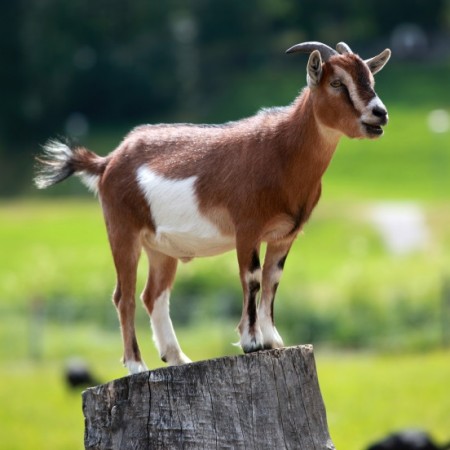 Have you ever heard of a fainting goat? Well some goats on a Pennsylvania farm are drawing attention because of this special trait
When startled, the goats' muscles freeze, causing them to collapse, stiff as a board.
Video of the goats tipping over is popular online, drawing interest from worldwide TV crews.
"People like to have the fainting goats, and they get treated like dogs or cats," said Chloe Bradley, 9.
According to Yahoo Carol Ellis raised the breed since 1996, currently has 82 goats on her farm. Of those, 44 are babies, and they are startled by pretty much everything.
"You can go in and clap your hands, and they go down," Ellis said. The high-strung ones continue to react that way as adults, too.
Some have figured out how to work around their physical reaction.
"They find a fence to brace themselves against," Ellis said. And for those without a crutch? "When they fall over, it's a gentle fall. If you look in their eyes, it looks like they're just annoyed. It is not a painful look."
"Just think how it feels to be startled, it would be so scary if every time someone startled me, I would faint," said Jacob Speigel, 9.
To understand what happens when a goat gets scared and faints, it's helpful to first take a look at what happens under normal conditions.
If a person were to chase after a goat unaffected bymyotonia congenita, the animal's eyes and ears would relay the perceived threat to the brain, which would then send an electrical signal to the skeletal muscles, causing a momentary tensing.
This is often referred to as the fight or flight response.
"I see fainting goats all over the internet and Vine, it is so cute, it makes me want to buy a goat," said Cora Bennett, 9.
For a video of fainting goats click here.
About the Contributor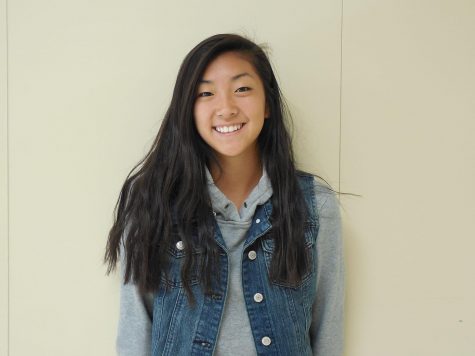 Beverly Liu, Staff Writer
I'm a sophomore at SHS. This is my second year taking journalism. Zayn Malik, Beyonce and Dylan O'Brien are the most beautiful people I know. In my...