'Divergent' appeases fans, may delight audiences
A book-to-movie adaptation is a difficult thing to judge. For one, you're comparing the book to the movie, and trying to figure out how closely they resemble each other. On the other hand, it's a film, and the criteria is completely different.
For "Divergent," the stakes are high, not just for itself but for the future of YA science fiction/fantasy movie adaptations. After the success of "The Hunger Games," "Harry Potter," and "Twilight" died down, there have been more flops than not.
So how will it hold up?
What I saw in the theater was promising. For one thing, the movie stayed true to the book. I didn't feel like any major scenes were cut, and the changes seemed both efficient and reasonable.
I also thought the acting was above par compared to other YA movies. Giving Kate Winslet, who plays Jeanine Matthews, and Ashley Judd, who portrays Tris' mother, more substantial roles was a smart move. Their performances were incredible.
Other things "Divergent" did well: a well-woven soundtrack that carried moments without dialogue, not shying away from the violence and discomfort of Dauntless initiation, and highlighting cast members of color.
What didn't I like? Well, I'm biased. One of my favorite lines from the book is "I am selfish. I am brave." It wasn't in there. But apart from that, I wish the factionless had been highlighted more. They'll become more important in later books and I didn't feel like the audience understood their purpose.
When it comes down to the box office, I really don't know what will happen. I hope that the turnout on opening day is large. "Divergent" is definitely more like "The Hunger Games" than "The Mortal Instruments: The City of Bones." But whether or not Tris will be as successful as Katniss will be up to the moviegoers.
About the Writer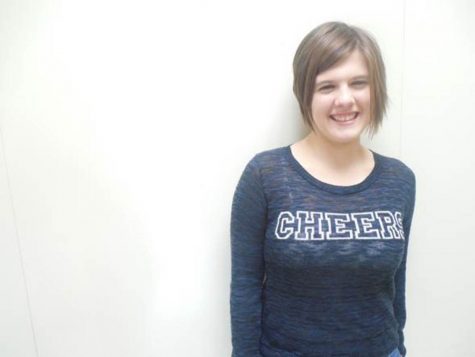 Kathryn Tenbarge, Web Editor-In-Chief
This is my fourth year on staff. In the past, I've served as Spotlight Chief and Associate Editor. I spend at least 10 hours a week on journalism through The...