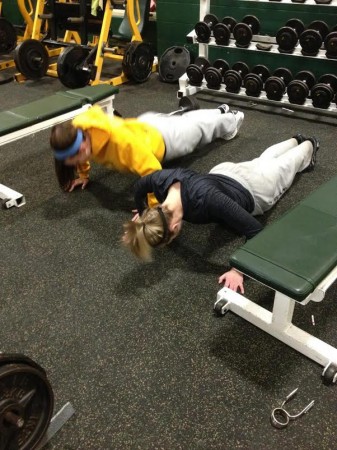 As the winter sports season closes, spring sports teams are officially springing into action. One of these teams, softball, has begun to officially practice every day after school.
Tryouts were held the past week starting on Feb. 24, ending on Feb. 28. Nearly 30 girls showed up every day to prove to the coaches they were capable of filling one of the JV or Varsity spots.
With tryouts officially over, the players have been divided into either the JV or Varsity team. The Varsity team consists of one freshman, no sophomores, three juniors, and eight seniors.
"Everyone who was on the Varsity team last year made it, along with some new additions. Hopefully these new players help us," said Jordan Schneider, 12.
Story continues below advertisement
Along with daily practices after school, the team continues to lift weights on Tuesday and Thursday mornings. These sessions started in January and have yet to stop.
"We haven't lifted in the past, so maybe this will give us a bit of an edge," said Schneider.
Both teams will continue to practice until their first official game against Oak Hills over Spring Break.
For more information on SHS softball, visit SHSleaf.com.