Boys Tennis players discuss off season training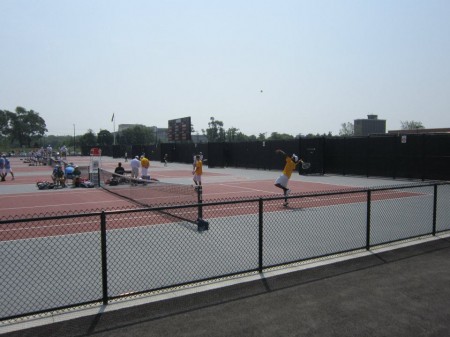 Although it is still months before the spring tennis season, boys trying out for the tennis team are pushing themselves to be the best players that they can be.
"The saying 'tennis never stops' is completely true. A lot of people play football one season and play basketball the next and stuff like that, but you can't do that for tennis [because] if you take a break for a couple months or even a couple weeks you just start playing terribly," said Regis Lou, 9.
First-time high school tennis players like Lou are training extra hard to make a good impression. He is on the tennis courts six days a week at both Harpers Point Tennis Club and Blue Ash Recreation Center.
However, for other players, injuries stand in the way of being able to practice and improve on the courts during this off season.
Nakul Narendran, 11, who is nursing an 80 percent torn MCL, is frustrated at the injury, but confident about the upcoming season.
"I've been out for two months now and it'll be another month before I'm cleared, but I know that with hard work and dedication I can get myself back to 100 percent before the season begins," said Narendran.
Still, for other players, such as Nimit Desai 12, the upcoming season is the last opportunity to once again secure a reputable position on the SHS tennis team.
"You can't expect to do well if you don't play in the off season. For real. This is Sycamore tennis we're talking about," said Desai.
For more information on SHS tennis, go to shsleaf.com.
About the Contributor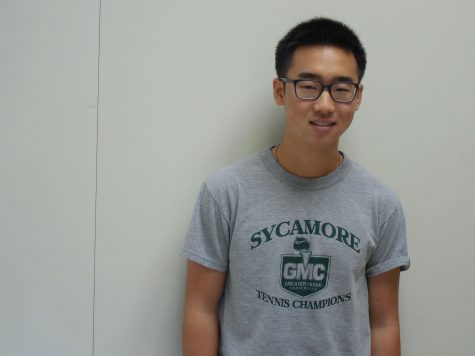 Joseph Ahn, Creative Projects Editor
My name is Joseph Ahn and this is my fourth and final year at SHS. I have worked for The Leaf for four years and I am currently acting as an associate...