Boys' Tennis runs first after-school conditioning session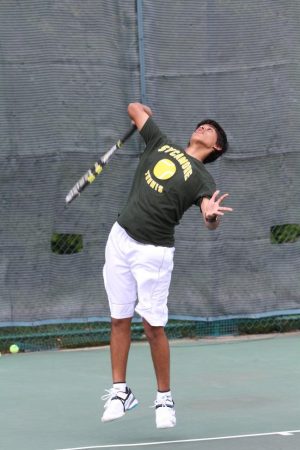 In the early stages of the SHS spring sports, the school halls are packed hundreds of sweaty bodies conditioning for track, baseball, and other programs. On Mar. 5, Boys' Tennis players were added to this mix.
"It's our first official, organized activity for tennis. It's mainly to keep us in shape and  to see who is working hard and who isn't," said Deepak Indrakanti, 11, team captain.
For many newcomers and freshmen, this was their first experience sprinting at full speed through the very halls in which they study.
"It was tiring but pretty fun. Running through the halls is pretty exciting; you feel really energized," said Noah Stern, 9.
The athletes went through a non-stop, 30 minute, "circuit training" type routine. Cardiovascular workouts such as running, sprinting, and footwork drills, were transfused with exercises like wall-sits and parachute jumps.
"I'm assuming it was relatively tough for everyone. Some people are in better shape than others, but a lot of these conditioning exercises have to do with just learning to push yourself," said Nakul Narendran, 11, team captain.
However, despite the challenge, tennis players finished satisfied with the workout.
"Conditioning shows our dedication to the sport and our desire to keep on improving. It will ultimately pay off and help us win matches during season," said Jonathan Jih, 12.
Due to moisture on the track, the team had to stay indoors for their conditioning session. However, the Boys' Tennis players are hopeful for better weather for their final mile-run on Mar. 7.
For more information, go to shsleaf.com.
About the Contributor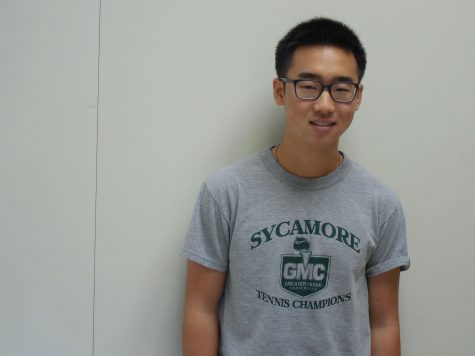 Joseph Ahn, Creative Projects Editor
My name is Joseph Ahn and this is my fourth and final year at SHS. I have worked for The Leaf for four years and I am currently acting as an associate...