Kick off Prom Season with Prom Fair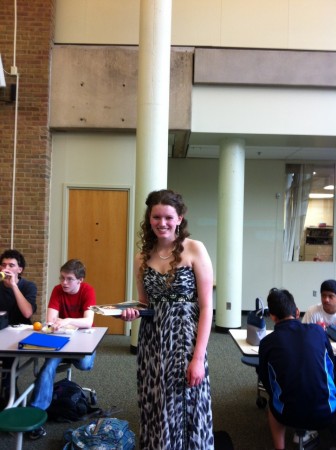 In order to kick off prom season Student Council (StuCo) organizes an event known as Prom Fair. During Prom Fair members from the junior and senior class walk around in dress provided by Bridal and Formal and Tuxes provided by Folchi's. The girls also have their hair done by Pump Salon.
"Prom Fair is more than just people walking around in fancy clothes. It takes a lot of hard work to coordinate so many people for one event. Folchi's, Bridal and Formal, Pump Salon, and Adrian Durban were all so willing to work with us to make Prom Fair a success," said Grace Hertlein, 11, StuCo member.

This event is done in order to get students excited for Prom and to get them to begin to think about asking other students.
"It's a little terrifying to walk around the commons at lunch in a dress and heels. Let's just say I don't have the best track record for staying on my feet; however, it's a great way to begin Prom," said Paige Domhoff, 12.

The local businesses promote themselves while StuCo promotes their dance. It works to get everyone thinking about what they need to do for prom in the near future. Plus its fun to watch.

"I love Prom Fair because even though I'm not old enough to go to Prom it's still fun to see all of the upper classman walking around in fancy dresses," said Leila Kazemi, 10.
About the Contributor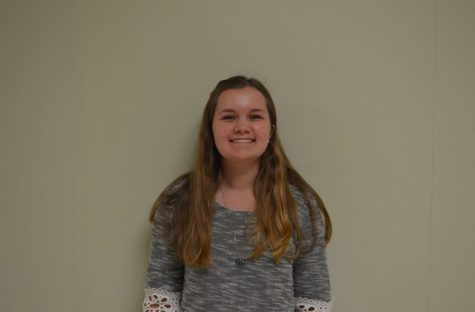 Elizabeth Rickert, Print Editor-in-Chief
This is my fourth year on The Leaf staff and I've been honored with the position of Co-Editor-In-Chief. This means that I have the privilege of overseeing...