Gold tennis off to a fast start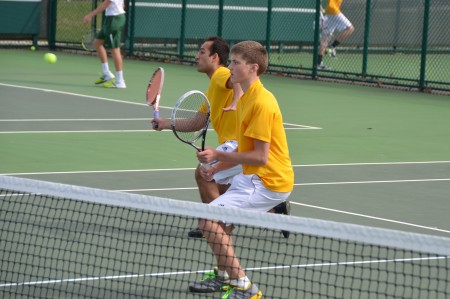 After a perfect start to the season over spring break, the Varsity Gold team has a combined record of five and zero. Wins over rivals Mason and Upper Arlington have propelled them to the number one ranking in Cincinnati.
Each win came down to the wire, with the final score in both being three- two. Against Upper Arlington, Deepak Indrakanti, 11, fought off four match points at five-one down in the third set to come back and win seven-six, which eventually clinched the match for SHS.
"My team really helped me get through that match. Even though the opponent was playing well, I told myself to focus on playing my own game, and it eventually worked out in the end," said Indrakanti.
With those two wins, the team was propelled to the number one ranking in the city, according to the Cincinnati Enquirer Coaches Poll, overtaking Mason. SHS received 12 out of 13 first place votes.
"Even though we are first in the city, we still have to play each match like it is our first of the season. We cannot get over confident, or our play will drop," said Alex Taylor, 10.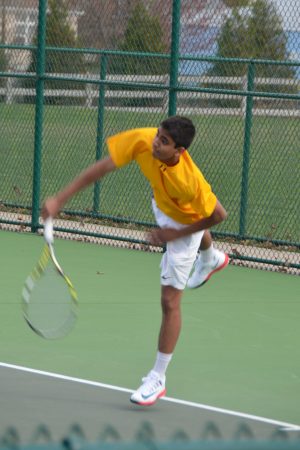 Next up, the team will travel to Centerville for their State team tournament first round match. Then, they will take on Greater Miami Conference (GMC) foe Princeton before coming home to take on Cincinnati Country Day (CCD) and Toledo St. Johns.
"We are really excited about our year so far, but since it is still so early in the season, nothing matters except for our next match," said Mustafa Ahmad, 12.
Until the courts at SHS are complete (They need four straight days of 50 degree weather and no precipitation) the team will play its' home matches at Mount Notre Dame's courts.
About the Contributor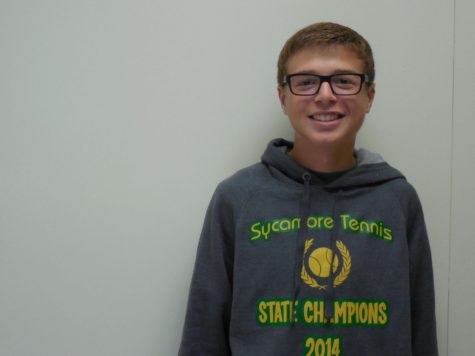 Alex Wittenbaum, Sports Chief
I am a senior on the Leaf Staff and I hold the title of sports chief. I manage the Sports Center section on shsleaf.org and help design and write for the...