Flyerettes: New coach, new team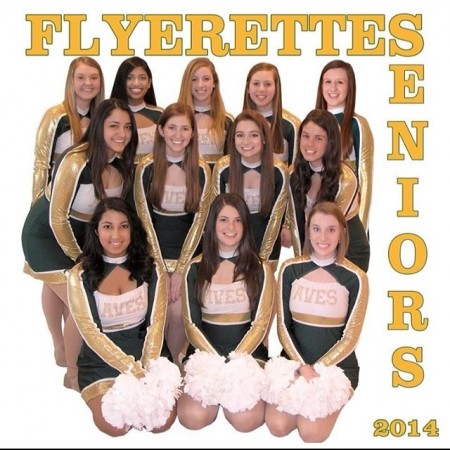 Spring sports are in full swing, but the Flyerettes , a so called "winter sport" are already beginning tryouts.
They are beginning tryouts now in order to have a team for summer conditioning and Universal Dance Association dance camp at Miami University in Oxford.
For tryouts they will learn a dance with four eight counts of:
Girls trying out will have to:
Pourette
Toe-touch
Kick
Make up four counts of their own
Show they know a large portion of the dance
Facials
Give full effort
The dance was made by new coach Brittany Grecco to a remix of "Hello" by Karmin, "Timber" by Pitbull ft. Kesha and "Dark Horse" by Katie Perry ft. Juicy J.
"For the actual tryout on Thurs. we are looking for the girls to know the dance, show they have a hold of the technique and smiling," said Grecco.
To help three seniors: Abby Kremchek, Katie Pruitt, and Sam Weiss are helping teach the dance and technique.
"It is nice to come back and teach. It is cool to see the new generation Flyerettes since we are such a big senior class," said Kremchek.
The seven remaining are also a help to first timers and give them pointers. Although, those seven are still trying out for the team and therefore cannot wear Flyerettes attire and say they were on the team.
"It is a strange rule but makes sense to show we are all on an even playing field," said Emily Spry, 11 a two-year member.
The remaining of SHS' dance team are the foundation to build upon a new coach and new members for 2014-2015 season.
About the Contributor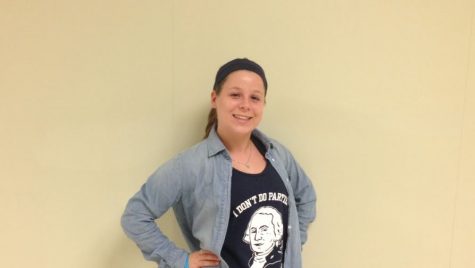 Lauren Kurtzer, Creative Projects Director
Hi! My name is Lauren Kurtzer and I am a senior here at SHS; thus making it my fourth year in convergence journalism. Looking back on everything I learned...