Swimmers continue training beyond the high school season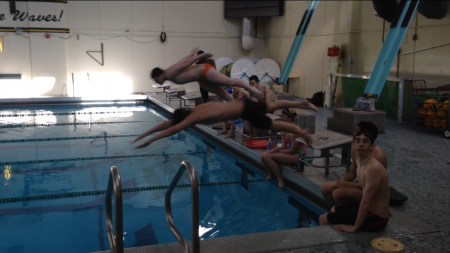 For most high school swimmers, training does not end when the high school season ends in late February. Many swim year round to reach their full potential.
   When the high school season does end, though, swimmers spend anywhere from a week to just over a month depending on their meets out of the water. Then in April, it all starts back up again, but this time with club teams.
"I enjoy my break off of swimming. It is nice to just relax for a couple of weeks. Once the season starts back up, though, I am ready to get going start my training again," said Priscilla Wu, 10.
   Club swim teams practice year round, but since high school swimming is a winter sport in Ohio, they are utilized the most for long course season, which runs April through August, and to condition in the fall for the start of high school swimming November through February. After high school swimming ends, top swimmers continue training as they prepare for national championship meets, such as Sectionals or Junior Nationals.
   There are two different governing bodies in with which a club team could be affiliated: USA Swimming and YMCA Swimming. These two types have different time standards for their meets, and they usually compete separately, although recently many Y swimmers have also registered with USA Swimming and compete at USA Swimming sanctioned meets.
   "When I'm not swimming for the high school, I swim for the Cincinnati Marlins. I love the sense of community that I feel while swimming with them, and my friends and I usually have a lot of fun," said Rick Niu, 11.
   A nationally known USA team in the area is the Cincinnati Marlins. Being a large team with over 400 simmers, they have four different sites, including Sycamore High School as its "East" site. Swimmers practice here five days a week as they continue their summer training. On Saturdays, East swimmers practice at Central.
   "The training is starting to get really hard. After long days of school, it takes a lot to perform my best at practice every day, but I know my hard work will pay off towards the end of the summer," said Niu. The typical senior-level swimmer spends 15 hours per week at practice, sometimes more.
About the Contributor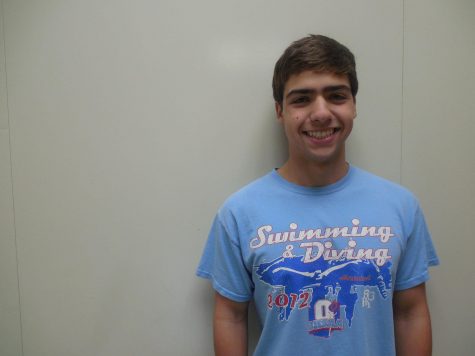 Isaac Goldstein, Managing Editor
I am senior at SHS and this is my third year on the staff of The Leaf. This year I am a managing editor for The Leaf. On top of journalism I swim competitively...