A.A. Milne of Winnie the Pooh….. and a murder mystery?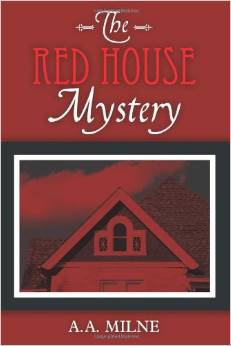 Often books can be read over and over again and be a wonderful experience for the reader. Sadly, I have found that that is really not the case for mystery stories.
Once you know "whodunit," the real excitement and interest that was found in reading the book wan.
So mystery readers are always looking for new books. Sometimes, these books can come as quite a surprise.
For instance, you would not think that A.A. Milne, the writer of the children's "Winnie the Pooh"  stories would write mysteries, but in fact he has written one. "The Red House Mystery" is a typical British murder mystery.
The setting is in a quiet English village in the countryside. A house party is going on at the Red House. Then there is a murder!
Of course, it is not a professional detective who can solve the case, but the intelligent amateur detective Antony Gillingham and his "Watson," Bill Beverly.
While the murderer could probably be guessed by "experienced" mystery readers, the ways and means of the murder may be a bit more complicated to solve.
I really enjoyed Milne's well known humor in what would otherwise have been a rather heavy story. By making witty, interesting, and comical characters, Milne portrays the colorful characters of an English village.
Along with this he adds clues so the reader, if they are astute enough, does have a chance of solving the mystery. He even adds depth to the murderer so he is more of a round, sympathetic character than otherwise.
So for those looking for a nice little British murder mystery, I would recommend Milne's only murder mystery, "The Red House." To buy this story, click here.