Varsity baseball looks to continue hot start
After a dismal five and 18 record during the 2013 season, changed needed to be made. A seven and two start to this new season has players hyped and ready to make noise in the GMC.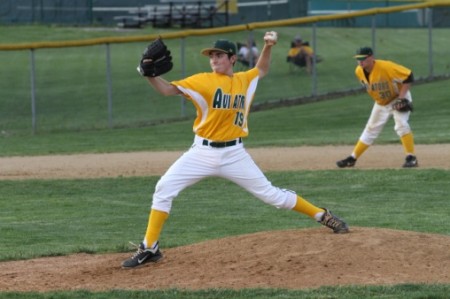 "We are ready to get out of this age old slump, we want to finally win," said Ethan Beck, 11.
On Mar. 31, SHS played the Colerain Cardinals at home. They won the game seven to five behind dominant hitting from players such as Sean Clayton, 12 and Mark Tenenholtz, 12.
The following day the team beat a very good Goshen team. They won eight to two and were two and zero on the season.
Assistant head coach, Josh Mason, has emphasized building a community and a brothership to help keep camaraderie in the locker room.
"Coach Mason has really taught us a good lesson, I love hearing what he has to say," said Josh Glynn, 9.
The varsity team then went on a tear and won the next five games in a row defeating teams such as Landmark, Colerain, Middletown, and Lakota East.
The team was hitting the ball extremely well and had dominant pitching performances from players such as Jason Darpel, 12 and Jake Pope, 12.
SHS had a crucial match up with the Hamilton Big Blue. They played back to back games and lost both of those by a final score of seven to five.
After those two losses, they lost the next three in a row including one at home against rival Mason. Mason crushed SHS by a final score of 12 to one.
SHS played host to a very good Carlson (Michigan) team and beat them ten to zero. Their current record sits at eight and five.
The team has been playing smart baseball lately and it has been proven on the field. Anything is possible and with a little bit of hard work and dedication, SHS can go far into the playoffs.