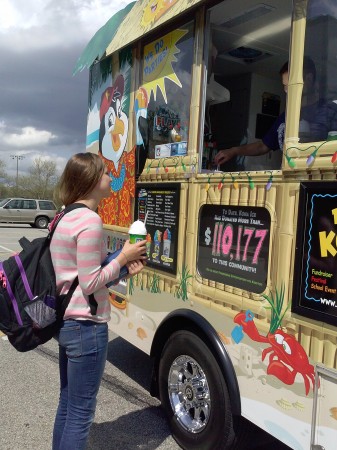 A delicious, frozen surprise awaited students after seventh bell today. A Kona truck carrying icy treats was parked in the Senior lot.
Expect to see the truck tomorrow at the lacrosse game, and two more times throughout this school year.
Buying from Kona means donating to a good cause; the company gives money back to the community, in our case, the schools and youth sports. This truck in question has already raised over $110,000!
Story continues below advertisement
A regular sized cone is $3, a "King" cup is $4, and a Souvenir cup is $5, which can be refilled three times for less.