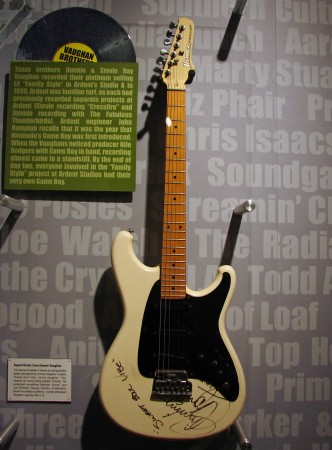 Recently steel-strung guitars have been banned from prisons. This happened because people could hurt them selves or others with the strings from the guitars.
Some music artist felt that this was unfair to the prisoners:
Pink Floyd's David Marr
Former Smiths guitarist Johnny Marr
Railhead's Ed O'Brien and Philip Selway
They also felt that something needed to be done about this, so they wrote a letter, signed a petition and had it published in The Guardian. In their letter they state that music has been used as a rehabilitation tool for many prisoners.
"I think they should be able to have guitars because if playing their music makes them happy it would keep people safe in its own way. Also the guards would just have to
Story continues below advertisement
monitor what was going on when they has the guitars," said Rebecca Holdren, 9.
Music does help the prisoners so prisons have said that the prisoners can use nylon strings. But in the letter these musicians say that this is not a solution at all.
They think that nylon strings are not suitable and since most people's guitars are made for steel guitar strings they just might be right.
At the end of the letter they call out the minister for justice, Chris Grayling, and ask him to "explain why steel-strung guitars have been singled out for exclusion."
Other people disagree with these musicians and do not think that prisoners should have steel-strung guitars in prison.
"I do not think people in prison should be allowed to have guitars because they could hurt someone and they are in prison for a reason, its just part of the punishment for them," said Karina Rosa, 9.