Garden club members get hands dirty
16 people attended the Annual Seed Planting Day on Apr. 23. Garden Club members considered it a great success in the club's history.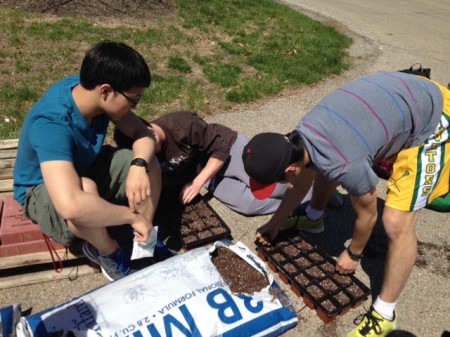 "I have a vegetable garden at home but it's cool to see other kids who don't, or who just enjoy gardening, planting through a school club," said Sneha Rajagopal, 11.
List of seeds planted:
Sugar Ann Snap Pea
Masai Bush Haricots Verts
Shintokiwa Cucumber
Flashy Green Butter Oak Lettuce
Gigante dItalia Parsley
Revolution Sweet Pepper
Juliet Tomato
Sweet Basil
   "Living in such a fast-changing world, I believe some activities can build your peace of mind, such as gardening and bird-watching.  Gardening can create an environment where a person can be himself and have positive interactions with others.  I love the idea of Garden Club, planting veggies and providing them to cancer patients," said Ning Zhang, Mandarin Chinese teacher.
Students unfamiliar with gardening were also welcome to participate.
   "I thought it was really fun even though I am not an experienced gardener. I went because it was for a good cause; I enjoy helping people and being outside. At the same time, we were helping the environment right in time for Earth Day, so it was a win-win ," said Rosie Hou, 10.
Anyone interested in helping with future gardening activities should email lila.englander@gmail.com.
For more background information of Garden Club, visit SHSleaf.com.
About the Contributor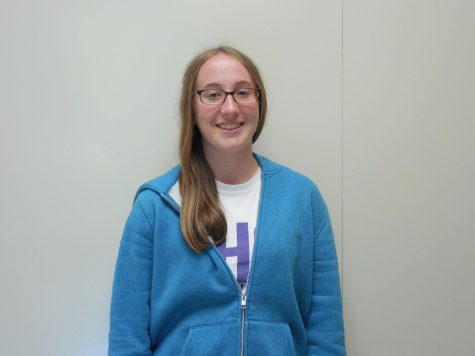 Lila Englander, Assignment Editor
I am currently a senior. This year I serve as an assignment editor. I love writing about people or groups with fascinating stories who often fly under...