Gold team ties for first at Coaches Classic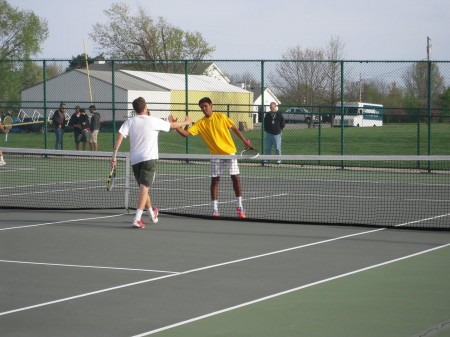 The Varsity Gold tennis team was blessed with two sunny, warm days as they competed in the annual Greater Cincinnati Tennis Coaches Association (GCTCA) Coaches Classic tournament.
The GCTCA Coaches Classic is a tournament in which each team from around the city competes in a separate flight. Within each flight, there are five brackets, and each team accumulates points by winning matches in their bracket.
"We really had great weather for play, and the conditions were perfect. Noah Stern, 9, and I played really solid doubles to help propel the team to first place," said Mustafa Ahmad, 12.
Mason and Sycamore both finished tied for first place with a total of 170 points. Mason did own the tiebreaker though, because their first singles had a better result than SHS.
"We have confidence as a team that we all played well, even though we did not officially get first place," said Stern.
Moving forward, the Aves will take on Columbus Academy at home on May 2, and St. Xavier on May 7. Both teams are currently ranked top ten in the Ohio High School Athletic Association (OHSAA) state rankings.
"These matches will both be tough, but I am confident in my team because we have proven that we can fight and play well at any time together," said Ahmad.
About the Contributor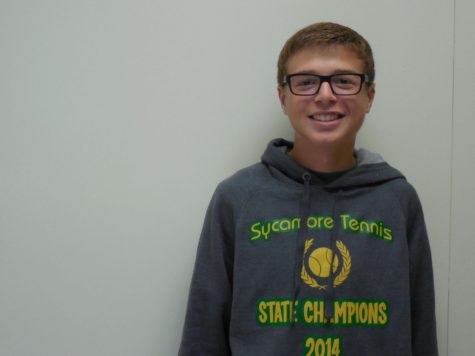 Alex Wittenbaum, Sports Chief
I am a senior on the Leaf Staff and I hold the title of sports chief. I manage the Sports Center section on shsleaf.org and help design and write for the...