Banshee screams summer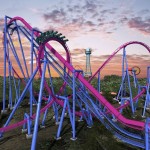 Kings Island is a staple of a good time in Cincinnati. The food, games, and rides are fun for families, and the roller coasters vary from wooden roller coasters like the Beast, to kid-friendly rides, to classic carnival rides like the Scrambler.
However, this year, King's Island opens a new inverted roller coaster, the Banshee.
The Banshee is the world's longest inverted roller coaster, and also the first at Cedar Fair Entertainment amusement parks inspired by a woman. It is designed with Kings Island in mind.
"I thought the structure was really unique because it was inverted and it had every single loop and inversion you can imagine, like a Zero-G-Loop, a Dive Loop, and a classic loop-de-loop," said Andrew Rines, one of the first 500 riders of the Banshee.
The ride goes up to 68 MPH, which is much faster than the other inverted ride, the Invertigo, which goes up to 55 miles an hour.
"The Invertigo is nothing like the Banshee, except for the fact that they're both inverted. I think the Banshee is combination of Invertigo and the Vorxex," Rhines said.
Riders anxious to be strapped into the Banshee have waited in line for quite some time. The ride lasts a thrilling three minutes, so riders feel satisfied by the ride.
"I was one of the first people in the park, so I only waited about twenty minutes, but when I got off the ride, the line looked like it would take four hours to get through," Rhines said.
When King's Island opened on April 18, the visitors swarmed the new and mysterious ride. The first 500 riders received a t-shirt, and enjoyed a new ride and a nice day in the magical place that belongs solely to Cincinnati, King's Island.
"I was super thrilled to be one of the first riders. I wasn't scared of the roller coaster as much as the stampede of people that could have run over me," said Rhines.
About the Contributor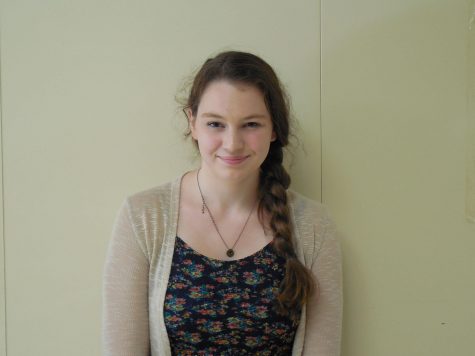 Emily Tyler, Staff Writer
I am a sophomore. This is my second year on the incredible staff of The Leaf, and I can't imagine being anywhere else. Aside from journalism, my hobbies...