Spring trends start simmering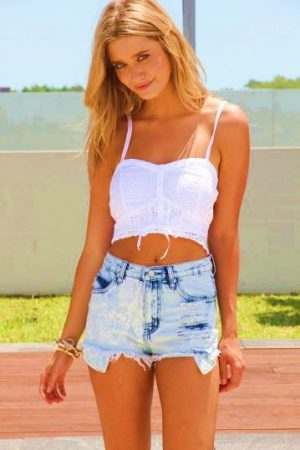 Cincinnati has already seen temperatures as high as 90 degrees. It's about time that girls put away their jeans, leggings, and sweaters and opt out for summer with shorts, dresses and especially skirts and crop tops.
There are all different kinds of skirts:
pencil
high-low
a-line
maxi
circle skirts, also known as skater skirt
Maxi and circle skirts are the skirts that are becoming the most popular.
Maxi skirts go all the way down to one's feet. Maxi dresses can be paired with a crop top or a tucked in normal length shirt.
"Maxi skirts and crop tops go perfectly together. They have a really summer-y vibe," said Gracie Pel, 9.
Crop tops are also popular during the hot weather. They can be paired with high waisted shorts and skirts. Crop tops cut off above your belly button.
There are also different styles of crop tops:
halter
short sleeves
long sleeves
turtle neck
tanks
Bustier
Crops tops can be elaborate or understated, fitted or flowing, versatile, and comfortable.
"The crop top is the crown jewel of warm-weather style, and can be worn for every occasion and event," said Josephine Fernandez, 10.
One can find maxi skirts and crop tops at Target, Forever 21, Charlotte Russe, Kohl's, and Nordstrom.
American Apparel has the priciest option for circle skirts and crop tops; Urban Outfitters is still expensive but cost less than American Apparel. H&M and Forever21 have the best option for reasonable priced, quality skirts and tops.
"I think the best place to buy cheap crop tops is Forever 21. I bought a couple for only $20," said Andrea Jimenez, 11.
Altogether, skirts and crop tops will be big this summer and especially pairing them together will make a cute, simple and put together outfit during the hot summer time.
For more information click here.
For more outfits click here.
About the Contributor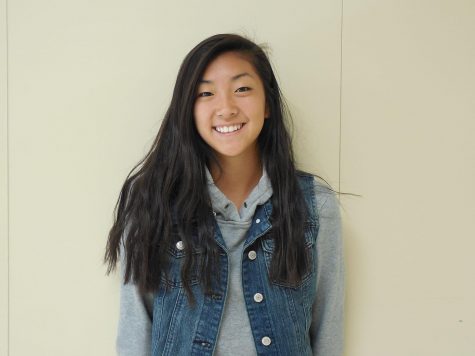 Beverly Liu, Staff Writer
I'm a sophomore at SHS. This is my second year taking journalism. Zayn Malik, Beyonce and Dylan O'Brien are the most beautiful people I know. In my...