Boys track dashes into GMC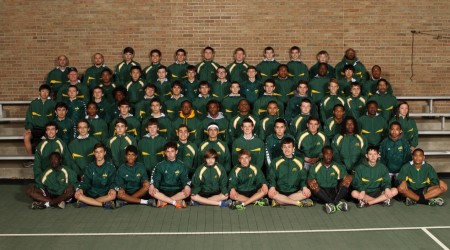 As the season gets into the stretch before the GMC's, SHS has had a very good success rate. Their seniors, in particular, are having a strong show.  The senior boys on the team are at the top on the standings in the running events.  SHS has runners in either first, second, or third in almost all the events that track and field has.
"We have some amazing seniors on the team who are always working their hardest," said Drew Woodside, 10.
Events with SHS track athletes in them are:
100 meter dash
800 meter run
1600 meter run
110 meter High Hurdles
300 Meter IM Hurdles
400 Meter Relay
3200 Meter Relay
Shotput
Discus
Pole Vault
"Sycamore track is very dominant in dashes because of the fact that many people who run track also played football.  The people who run now were either running backs, corner backs, or wide receivers," said Brian Jenkins, 11
When dealing with race times in track a fraction of a second can count. A difference of .26 seconds is the reason why SHS doesn't have a runner in at least third place in the 200 meter. Time is everything, the littlest things can affect a runner's overall time, including the form of their running, their starting position, how much stamina a runner has.
"It is easy to fix mistakes in practice because that is when you can learn what is going wrong. Doing it at a meet is a different thing. You are only focused on the meet itself and making sure your starting form is good isn't a top priority," said Maxwell Brown, 10