Q&A with Jessica Hobart, 11, on spring track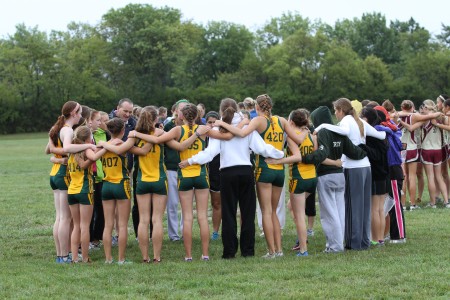 Q: How did the season start out and how has the team progressed since then?
A: At the beginning of the season we started out with a lot of potential, especially on the guys' side.
Q: What are your expectations for the remainder of the season?
A: Personally, I want to PR. For the rest of the season, I'm hopeful that the guys' team as a whole will go far in the post season and I think the girls have a good chance of moving on as well.
Q: What do you, personally, want to work on to improve this year?
A: I want to push myself harder in workouts, be more confident in myself, and really compete during races.
Q: What has been the team's greatest triumph?
A: We're not in post-season yet, but at the Walnut Hills meet, the guys team won and got over 200 points.