Four years ago a soccer team made history for their country on one of the largest athletic stages in the world. The Spanish National Soccer team beat the Netherlands 1-0 in the final game of the 2012 World Cup, securing their place in history.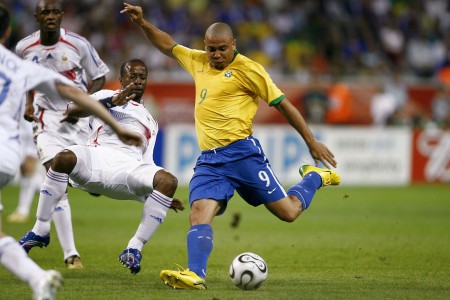 The score remained 0-0 the entire game until the last four minutes when Andrés Iniesta scored the winning goal and named the "Man of the Match."
"I really think he deserved that award. Obviously it was because of him that Spain won the World Cup," said Lucy Farr, 11.
As the largest sporting event in the world, the World Cup continues to draw audiences by the millions. After all, soccer is a universal sport played and celebrated in just about every country, first and third world alike.
Story continues below advertisement
Now, four years after Iniesta's winning goal, the tournament will soon begin again. The 2014 World Cup will be held in Brazil, officially starting on June 12 and lasting until July 13.
"I'm so excited for matches to start. I used to play soccer so watching it with my dad who used to coach me is a lot of fun. It's also nice to have nothing to do on a summer day and just turn on the TV and watch this massive sporting event," said Farr.
Preparing for an event that large and well attended means that preparations began shortly after the conclusion of the 2010 World Cup.
In 2011, the national teams of 31 countries advanced through qualifications rounds to determine which of those would continue to play in the World Cup three years away. Even artist Pitbull has recorded the official song for the tournament titled "We Are One."
"I normally don't like Pitbull's songs, but this one is really good and it really gets you excited for the games to begin," said Sarita Evans, 9.
As the countdown to the opening match begins, the teams are keeping in mind that in all previous World Cups held in South America, a South American team has won the tournament.  Spain is definitely aware of this, entering as the defending champions.