Boys JV tennis repeats Centerville victory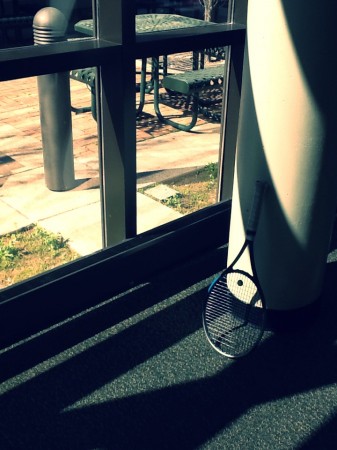 Athletes of the Boys' JV tennis team woke up on Sat., April 12 at 7:00 a.m., ready to conquer the doubles tournament at the courts of the Centerville Elks.
"Before the match we were all super pumped up. We had some quality pump up music going and an inspiring speech from our captain. I think we were all expecting to do well," said Varun Nagendra, 9.
   For the second year in a row, the Boys' JV tennis team swept the Centerville Elks' doubles tournament on April 12.
"We all had a great time; it was a good team bonding experience. We're all really satisfied with the results," said Rohan Dsouza, 10, team captain.
The tournament consisted of three separate divisions: first, second, and third doubles. For SHS, doubles teams were Dsouza with Varun Kalaiarasan, 9; Naveen Viswanath, 11, with Jacob Habib, 10; and Neil Yeijey, 10, with Aravind Murali, 10.
These teams each won a total of three eight-game pro sets to win their division, and these three first places finishes gave SHS the team trophy.
"It felt good going back and doing the exact same thing as last year: sweeping all three divisions. We recognized a lot of other schools' doubles teams from last year," said Habib.
The JV tennis team remains undefeated in the 2014 season. Although two matches have been cancelled to weather, the team holds a 2-0 record against Turpin and Mason.
"We're having a great season so far; we just need to keep working hard and representing Sycamore Tennis well," said Dsouza.
About the Contributor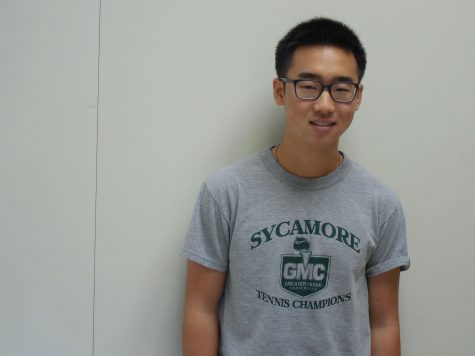 Joseph Ahn, Creative Projects Editor
My name is Joseph Ahn and this is my fourth and final year at SHS. I have worked for The Leaf for four years and I am currently acting as an associate...