Boys' JV tennis wins first match on home courts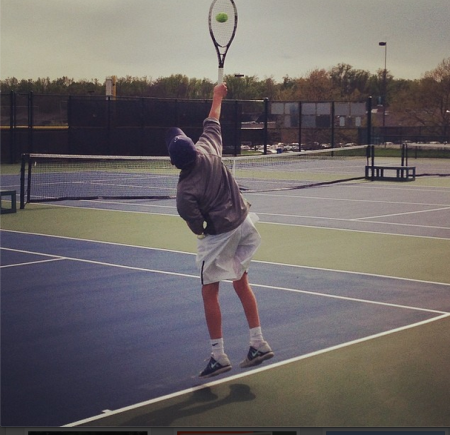 Although it has been over a month since the beginning of the tennis season, the boys' teams have only just begun playing their first matches on home courts.
For the JV athletes, this was on Tues., Apr. 29 against the Lakota East Thunderbirds.
"We were ridiculously pumped. We were all praying throughout the day that we wouldn't be rained out so that we could play on the courts. I'd pass JV people in the halls and everyone would be like 'we better play today'," said Rohan Dsouza, 10.
The SHS tennis courts have been under construction since the summer of 2013, and boys' and girls' teams alike have been waiting with much anticipation for their release.
Eight months after the beginning of construction, the courts were announced as being complete.
"The new courts are gorgeous. They make me want to cry. It felt great having our first win here," said Brandon Lombardi, 11.
The team swept the Thunderbirds on all courts, winning 5-0.
There were many new positions assigned. Jack Loon, 9, playing third singles for the first time, achieved a straight-set victory against his opponent, and Jun Nishikawa, 9, and Yuto Nakahata, 9 were also able to win a fast-paced victory.
Furthermore, the Varsity B tennis team was able to run practice during the JV match thanks to the new addition of a seventh court.
"Usually we have to leave if another team plays, so it was awesome being able to continue practice. Also, we could stay and cheer on the JV team after we were done," said Nimit Desai, 12.
After  the JV match, Varsity A veteran Dylan Stern, 12', stopped by to take a look at the new courts.
"I'd heard a lot of good things so I came to check them out. They really are looking great," said Stern.
For more information, go to goaves.com.
About the Contributor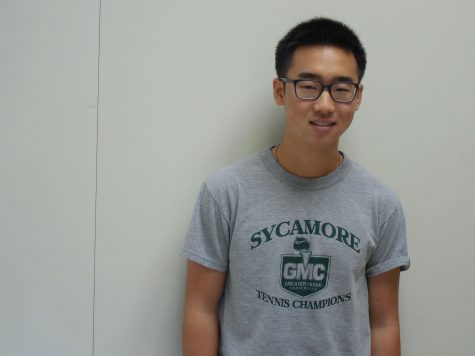 Joseph Ahn, Creative Projects Editor
My name is Joseph Ahn and this is my fourth and final year at SHS. I have worked for The Leaf for four years and I am currently acting as an associate...