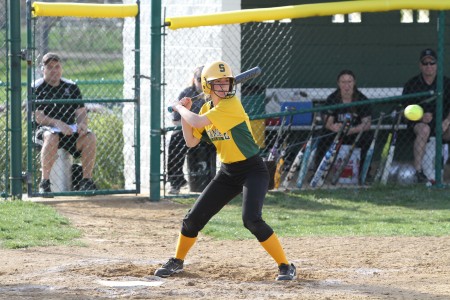 For the softball team their season is officially over. Their second playoff game the girls faced Harrison, this game had been rained out the day before which just added to everyone's want to play.
The game started with an overcast brisk feeling, but SHS was very pumped up and the energy level was at an all time high.
"When it started to rain I almost wanted to laugh because every game that it had rained I had pitched in," said Lydia Sloan, 11.
The game was tight the first couple of innings, but one thing became clear SHS was not hitting and Harrison was.
Story continues below advertisement
The games momentum slowly shifted over to Harrison and SHS never got it back. This led to a win for Harrison four to zero.
"I was really sad that we lost; I am just a freshman but they were my seniors and I will never get to play another game with them, it stinks," said Hannah Young, 9. For more information on the softball team's first playoff game visit SHSleaf.