JV boys team completes season with Coaches Classic Victory despite setback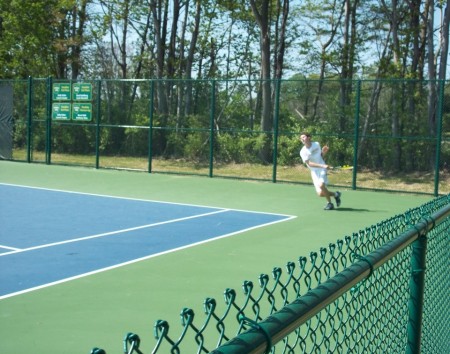 An 11-0 record and a sweep of the Coaches Classic Tournament are what the JV boys tennis team has to show for the 2014 season.
After the tournament on Sat, May 17 rained out, the city's JV teams met once again on the following Mon. at the Mason Junior High School.
On Sat, the Aviators had an emotionally taxing day.
First, the seven players faced tough opponents in their first rounds.
Rohan Dsouza, 10, at first singles, faced St. Xavier's player, and they were engaged in an intense battle until the rain delay was called.
"There was a lot of tension. My opponent was getting really emotional; he was yelling at his coaches and at me. It was pretty annoying but I was trying to keep my mind straight," said Dsouza.
At the same time, Brandon Lombardi, 11, and Aravind Murali, 10, were defeated after a long match against Indian Hill.
However, most importantly, five JV athletes were involved in a jarring car accident in which the car was overturned. Although there were no serious injuries, it left one player on crutches and the JV team was severely shaken up.
"We were all in shock for a while. I'd only seen stuff like this from the driving school crash videos that they use to scare you," said Brandon Lombardi, 11, who was driving behind the car that wrecked.
The team was filled with relief when they were told that their team members would be completely fine aside from some stitches and Band-Aids.
From the hospital, Jack Loon, 9, who received ten stitches and an x-ray, texted the team group-chat saying that he wanted them to keep playing.
"When Jack texted us we got so pumped. Before, we were all like 'I don't think I can play today,' but we got the text and we all started jumping and hi-fiving each other. If we'd played that day, we wouldn't have lost a single point," said Murali.
However, due to the rain, the team waited two more days to get back on the courts.
"I actually really wished we had played that day. The team was shaken up because of the crash, but afterwards we were so hyped and we'd gotten so close to each other. But it was nice that we had time to visit the people in the hospital," said Lombardi.
Two days later, on May 19, the fully recovered JV team drove to the Mason Junior High School Tennis courts to complete their tournament. The team swept the Coaches Classic Tournament, winning first place victories in four out of five categories.
Dsouza finished off his first match with a final score of 8-6, then proceeded to defeat two more opponents to claim his trophy.
At second and third singles, Varoon Kalaiarasan, 9, and Naveen Viswanath, 11, also won first place victories.
At first doubles, Jacob Habib, 10, and his partner dropped only three games during their three matches, winning each match 8-1.
"We were all on our 'A' game. We were so pumped and the team chemistry was the best it'd ever been. We felt unstoppable," said Habib.
This is the second year in a row that the JV tennis team has received the Coaches Classic trophy, which was proudly displayed on May 20 at the tennis sports awards.
"It's been a great season. All of these guys brought great tennis to the program this year, and more than that they all have such great personalities. It was a real treat to get to coach them," said Coach Lindsey Farroh.
"The good thing about JV tennis is that nobody's a senior, so everyone's coming back next year."
For more information, go to aves10s.net.
About the Contributor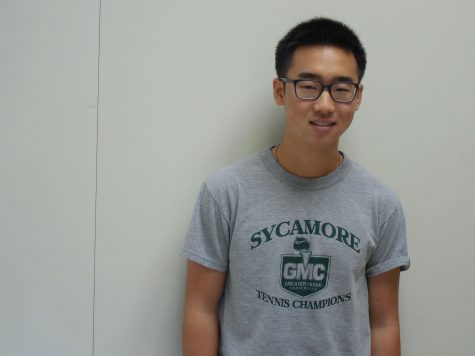 Joseph Ahn, Creative Projects Editor
My name is Joseph Ahn and this is my fourth and final year at SHS. I have worked for The Leaf for four years and I am currently acting as an associate...