Season ends for SHS baseball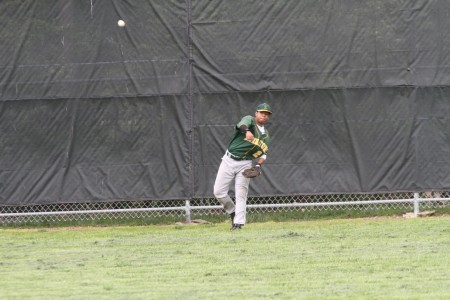 With the best regular-season record in over ten years, the SHS varsity baseball team was hoping to win at least one game in the postseason.
However, this was not the case. SHS fell to Milford on May 13 by a score of 7-1.
"As a fan, it is a little disappointing to see us go down in the first round. However, I am glad we were able to make it this far," said Jannan Sivaruban, 9.
The season stars included Ethan Beck, 11, who was third in the GMC with three home runs as well as Sean Clayton, 12, who was third with 27 RBI's. Clayton will play NAIA baseball at Shawnee State University next year.
On the pitching staff, Matt Groene, 12, was in the top-five in wins and Greg Simpson, 12, was third in the league in strikeouts.
With an abundance of seniors leaving, underclassmen will have to step up to a varsity role next year.
"I am excited for a chance to make varsity as a sophomore next year. I think it will be a great experience to get there a year early than most," said Benjamin Grossheim, 9.