JV tennis victorious in Coaches Classic Tournament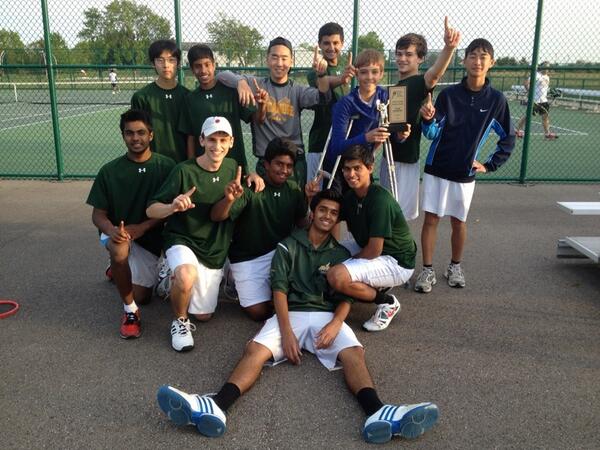 On Sat., May 17, the JV tennis team began the Coaches Classic Tournament. They had an undefeated season, so they were in Division A, along with Mason JV A, Mason JV B, St. Xavier JV A, CCD JV, Indian Hill JV, and Seven Hills JV A. These are some of the best teams in Cincinnati, all in one tournament.
After only getting through part of the match, it began to rain, and the tournament was cancelled, and rescheduled to Mon. May 19 at Mason.
After three to four hours of matches, the SHS JV team clinched, and won the tournament. Champions include Rohan D'Souza, 10, at first singles, Varun Kalaiarasan, 9, at second singles, Naveen Viswanath, 11, at third singles, and Joseph Ahn, 11/Jacob Habib, 10, at first doubles.
JV finished their perfect season off with a dominant win at Mason, defeating the best teams in Cincinnati.
"This has been my favorite season ever," said Varun Kalaiarasan, 9.