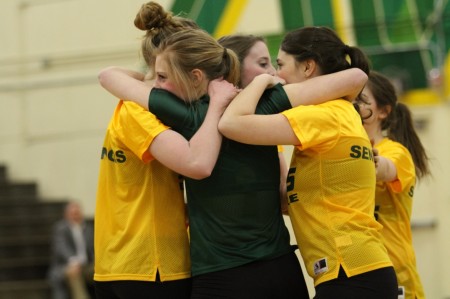 Even though the Flyerettes Varsity dance team's season ended back in March, they still have a lot of work to do to prepare for next season.
Over the past couple of months the girls have been working on recruiting members for next season. This is a big job to do, due to the fact that 12 members of the team will be graduating this year.
The dance team will be having tryouts on Apr. 21-23. The girls who are planning on trying out will have to:
Learn and perform an eight count of jazz
Learn and perform an eight count of hip hop
Learn and perform an eight count of pom
Show off their flexibility skill
Show their turns and leaps
"I am hoping that many people come to the tryouts, so we can have a great team like we did this year," said Hannah Young, 9.
Story continues below advertisement
Both returning and new members will have to perform a pirouette, left and right splits, left and right leaps, and a center leap. There will be a turn and a toe touch in the dance.
As the tryouts are quickly approaching, girls will have to be prepared with all of their skills and tricks down, for the day the tryouts come.