Opening Day fascinates Reds fans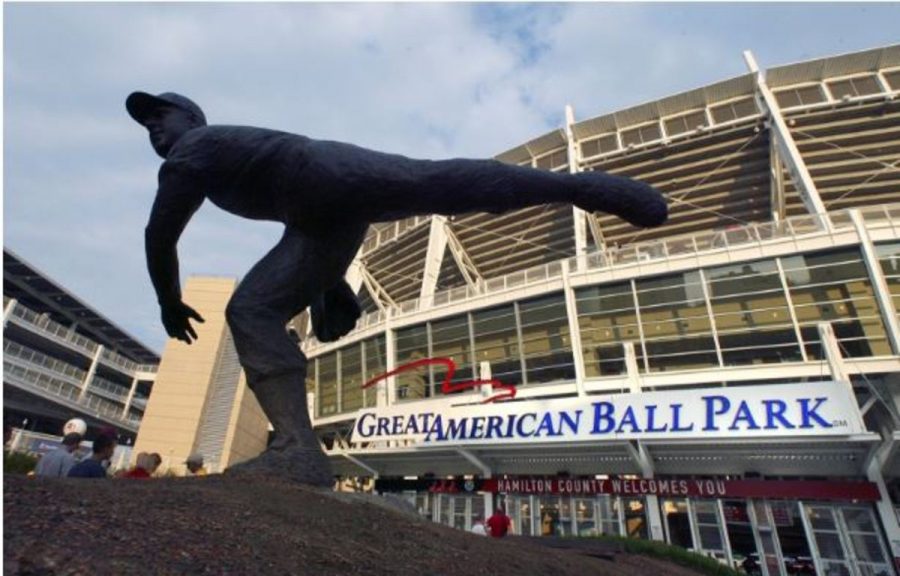 Christmas in April. Cincinnati Reds fans and Cincinnatians alike storm downtown on the first Monday of the month to celebrate the upcoming baseball season.
  Aside from the traditional Findlay Market Opening Day parade and the first game of year itself, stadium patrons get to 'open their presents' together in the confines of Great American Ball Park.
  "It's always exciting to see the new team that the Reds are able to string together to start the year. There are so many off-season acquisitions and rising rookies on the team that you're bound to see a new player on the field on Opening Day," said Evan Weisser, 12.
  In addition to the fresh faces on the team, the fans really do treat the day like a holiday. The Reds being the first professional sports team in America, they have had the honor to host every single Opening Day game in Cincinnati, omitting a rain-out in 1966 and a league lockout in 1990.
  Because of this longlasting tradition, fans of the team use this game as an opportunity to pride themselves and their beloved hometown franchise. By the time of the first pitch, the stadium is filled to its near 43,000-person capacity, and the organizations and its fanbase begin to celebrate.
"It is one of the events that brings the whole city together to cheer for one team. Tons of people go out even if they do not have tickets. I always look forward to being downtown if I can on Opening Day," said Erin McElroy, 12.
  Historically, the Reds have won 65 of their 135 Opening Day contests. In the 2000's, they have won seven of them.
  This year's Opening Day opponent is a familiar one. On Mon., Apr. 3rd, the Reds first game of the season will be against the Philadelphia Phillies, a team they defeated 6-2 in last year's season kick-off.
  "My dad grew up in Philadelphia as a huge Phillies fan. He went last year and will go this year too. Although he will be rooting for the Phillies, he loves the atmosphere and pride that our city brings to the table with all of the festivities," said Adam Pelberg, 10.
  Starting at 11:00 a.m. on Monday, there will be the sixth Reds Community Fund Charity Block Party in front of the stadium. Then at noon, the 98th Opening Day Parade takes off from Findlay Market with former player Sean Casey as the grand marshall.
  Finally the big game starts at 4:00 p.m.