Fast track serves as more than study hall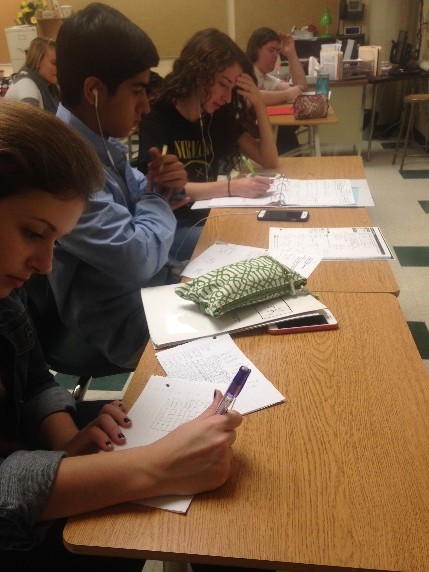 Fast track is a daily study hall where students struggling in school can get help and a person to motivate and support them while they try to reach their academic goals.
Many students think that the mentors in the fast track program only chose to do the course for the service hours and the fact that it looks good on college applications.
When asked why someone would join fast track as a mentor sophomore Makayla Bath said, "Honestly I think people join because it looks good on college applications. The other reason they may join is if they want to become a teacher."
When a few mentors were asked why they enjoyed doing fast track, the results were different.  Many students signed up because they genuinely wanted to help out a fellow schoolmate and get them on the right track, instead of just doing it for service hours.
Sophomore Karina Rosa said, "I joined because it gives me the opportunity to help others and watch them grow and begin to believe in themselves."
Almost all of the mentors in fast track genuinely care about their mentee, as well as their fellow mentors. They are always trying to help each other out and lend a hand to struggling friends.
"Fast track is a great opportunity to see someone improve in school as well as a great place to make friends and get help if you need it," sophomore Allie Kolthoff said.
Fast track is a great way to get involved in school and make a difference to someone struggling.