Fast track needs to be publicized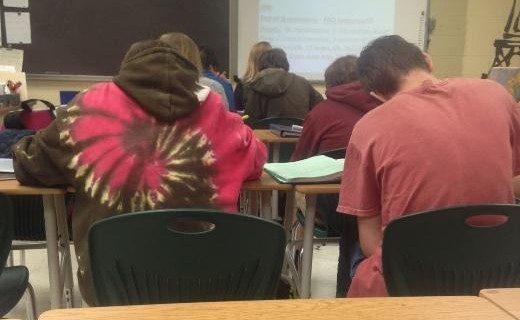 SHS has a vast number of classes that are available for students to take throughout the course of the year. One class that has been overlooked by many students is fast track.
When fast track was brought up in conversations or when students look at the course selector sheet for the following school year, one question was asked multiple times by many students.
"What is fast track?" said junior Shelby Scaffidi.
Many students are unaware of the class fast track and the benefits of being a part of such a helpful class. The reason for the unpopularity may be the lack of knowledge. Fast track is usually put under the category of unimportant, which is unsurprising.
In order for students to be interested in fast track, it would be beneficial to give information about the class and have old members recruit new mentors and mentees. There are many different ways to approach students to try to recruit them to join fast track.
"What does fast track offer to students who are mentors?" said sophomore Taylor Couch.
The benefits are one way to draw in many students. Fast track looks great on college resumes and helping people is very rewarding. Other ways to draw students in are to make flyers to put in the locker bays.
"There are bonuses to helping other people out. I just want other students to be able to get the benefits I have had from this class. So far, it has been a great experience for me, " said Sophomore Allie Kolthoff.
Fast track is important, and needs to be shared with the student body. There are many ways to get the class noticed, and the best way is through peers. To find other ways to promote a class go to  this link .