Making a splash into a new unit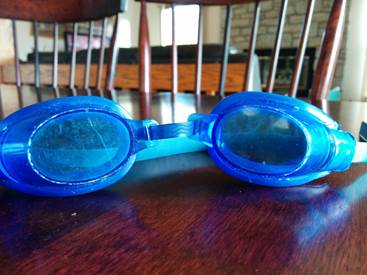 For the past week, students in the Foundations of Personal Fitness class have been starting to get into their swimming unit. Right off the bat, knowing they have to swim, take a shower, and then walk around all day with wet hair is not ideal.
"I don't like how my hair always has to get wet, and I smell like chlorine the whole day," freshman Jaslyn Davis-Johnson said.
This class is usually taken during freshman year.  They have done the 12- minute swim, worked with the kickboard, buoy, and flippers, and played water polo. The 12-minute swim is used to judge a person's swimming ability, similar to the pacer test.
The class will swim for two weeks in the first quarter, and two weeks in the second quarter, for a total of four weeks. The swimming unit is not for actually teaching students how to swim.
Instead, they work on kicking, strokes, and breathing. For people who miss more than two swimming days, they will have to make it up either during a study hall or after school.
With only a 50-minute bell, there does not seem to be enough time to do much in the pool.
"There just isn't enough time to finish taking a shower," freshman Jessica Fehr said.
But, swimming during school does have some benefits.
"I think swimming within the school is good, however if a person is not a strong swimmer, I think it is the school's responsibility to teach them how to swim," freshman Jasmine Male said.