Coke, Pepsi launch new products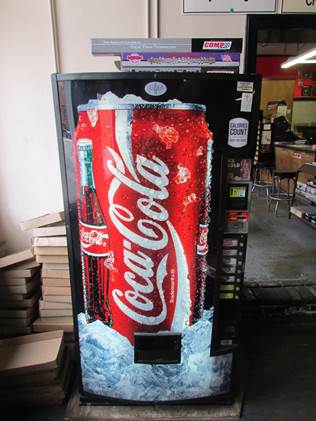 The two soda powerhouses are back at it with a new beverage. Coca-Cola and PepsiCo have come out with a new product that is low-calorie soda infused with the ingredient stevia, which is a plant that is used as a sweetener.
"I think that this is a great idea. The amount of calorie and carb intake of people in the U.S. is much too high and this is a good start to make people across America healthier," sophomore Jacob Grabowski said.
Coca-Cola has been selling its new product called Coca-Cola Life in Argentina, Chile, Great Britain and Mexico. In August the product made its U.S. debut in southern states such as Florida, Georgia and North and South Carolina. Coca-Cola launched its product nationwide in September.
"I like the concept of a healthier soda because it is a good way to distribute a healthier alternative to traditional soda and increase the levels of health of American people one step at a time," sophomore Josh Glauser said.
In mid-October PepsiCo will be launching its product called Pepsi True. Pepsi True will only be able to be purchased through Amazon. It comes in a green can and is packaged in 12-pack containers. Pepsi said that its new product has 30% less sugar than regular Pepsi does and does not contain high fructose corn syrup or any artificial sweeteners.
"It's a good idea because now more people will be drinking a healthier soda and that will lead to lower levels of obesity which is currently a huge problem in America," sophomore Dani Lefton said.