Capsized boat off of Northern California kills four, one survivor found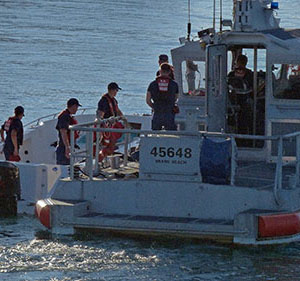 What started out as a normal crabbing trip ended with tragic results. On the morning of Saturday, November 1; a ship on the coast of Northern California capsized, drowning four of its passengers. One lucky man was able to cling to rock and be rescued.
The sole survivor was a 66 year old man named Phillip Sanchez, who said that he and his crew set out at 8:30 am (11:30 ET) on Saturday.
However, conditions were far from ideal that morning. The water was at nine feet deep, and winds of 17.5 knots (20 mph). Authorities said to CNN that Sanchez's private boat was flipped over by what was described as a "rogue wave" in Bodega Bay, about 60 miles north of San Francisco.
When the Coast Guard, Sheriff's Office, and Bodega Bay fire boats rescued four unresponsive people, one was pronounced dead on the spot. The other three received CPR upon arrival at a nearby Coast Guard station, but none of the three- Jessie Daniel Langley, 79; Samuel Garcia, 86; and David Costa, 60 – survived.
"It [is] horrible that it happened and I hope that everything works out in the end," senior Alex Turner said.
Sanchez, meanwhile, had swum and clanged to an outcropping known as either Bodega or Seal Rock. But because boats cannot get to it, Sonoma County Sheriff's helicopter was brought out, and a deputy at the end of a 100 foot rope pulled Sanchez to safety.
"This is such a tragedy. Crabbing is one of the most dangerous jobs out there," Officer Paul Payne said.
Authorities believe that no alcohol or drugs were involved in the incident, and no one was wearing a life vest during the event. For more info, click here.
"I think that it is a really sad event and it will be interesting to hear how it develops, [and] finding out what happens with the event," senior Allison Rogge said.